Pierre Delsaerdt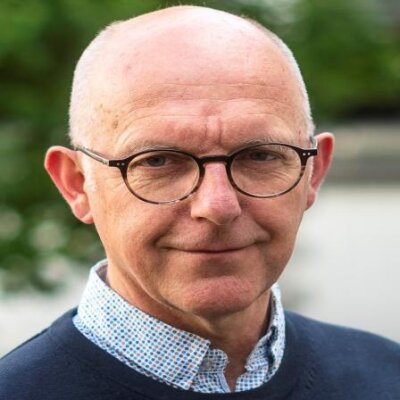 Pierre Delsaerdt (1963) is professor at the History Department of the University of Antwerp, and a member of its Centre for Urban History.
He lectures on the history of books and libraries and on the history of the Low Countries. In addition, he teaches various courses within the master's profile 'History and Cultural Heritage'. At KU Leuven, he is a part-time professor in the field of book and library history.
His research focuses mainly on the history of books as material objects and on the history of (institutional and private) libraries, mainly in the Southern Low Countries in the early modern period and in the 19th century. This focus includes the history of the book trade. More recently, he has been doing research into the history of bibliophily and into the 'patrimonialisation' of printed books from the second half of the 18th century onwards. He currently studies the collection of rare books built by the Dukes of Arenberg (1850–1950), and the confiscations of valuable books and manuscripts by the French revolutionary authorities in the occupied Southern Low Countries in 1794–95.
He was appointed director of the Ruusbroec Society of the University of Antwerp in 2019. Within the UCSIA, he coordinates projects aiming to bring the Jesuit cultural heritage to the attention of the public. In 2020, he was elected member of the Royal Flemish Academy of Belgium for Science and the Arts. He is a member of the advisory board of the book historical journals Quaerendo and De Gulden Passer, a board member of the Plantin Institute for Typography and of the Endowment Fund for Books and Literature (Antwerp), and a member of the scientific committee of the Arenberg Foundation (Edingen/Enghien).
In the past, he has worked as head of the Special Collections Department of Antwerp University Library. He has been actively involved in several book historical exhibitions (i.a. Sacred Books, Hendrik Conscience Heritage Library, 2014). He has chaired the editorial board of the journal De Gulden Passer, the Flemish Book Historical Society, Antwerp University's Library and Information Science programme, the Plantin Institute for Typography and the network organisation Flanders Heritage Library. In the latter position, he was also a board member of the Consortium of European Research Libraries (CERL). His work was awarded the Victorine van Schaick Prize (1993), the Golden Book of Boek.be (2012) and the silver Arenberg medal for merit (2017).