Sebastiaan Engelborghs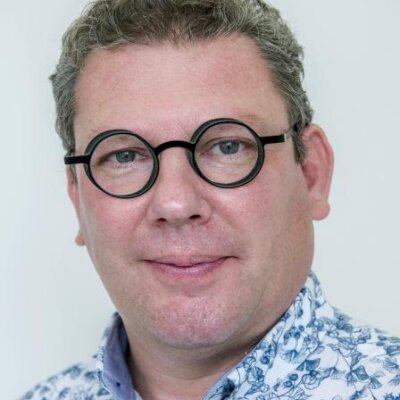 Present functions:
Full Professor of Neurosciences and Neurochemistry, Department of Biomedical Sciences, University of Antwerp
Director, Reference Center for Biological Markers of Dementia (BIODEM), Department of Biomedical Sciences, University of Antwerp
Chair, Department of Neurology, UZ Brussel
Full Professor of Neurology and Neurosciences, Faculty of Medicine and Pharmacy, Vrije Universiteit Brussel (VUB)
Education:
MD, Free University of Brussels (V.U.B.), 1995
Neurologist (Belgian Board Certification), University of Antwerp, 2001
PhD in Medical Sciences, University of Antwerp, 2004
Specialist in Neurological Revalidation (Belgian Board Certification), UAntwerp, 2009
Summary biosketch:
Sebastiaan Engelborghs is full professor of neurosciences and neurochemistry at University of Antwerp and director of the Reference Center of Biological Markers of Dementia (BIODEM) at Institute Born-Bunge / University of Antwerp. He as well is full professor of neurology and neurosciences at VUB, co-director of the VUB Center for Neurosciences (C4N) and chair of the department of neurology of the VUB university hospital, UZ Brussel. Sebastiaan Engelborghs is board certified in clinical neurology (2001) and neurological revalidation medicine (2009).
Both clinically and with regard to research, he is specialized in neurodegenerative brain disorders that cause dementia. He achieved a PhD in medical sciences in 2004 and has interdisciplinary expertise in clinical neurology and neurosciences, including electrophysiology, neuro-imaging, biochemistry, neurogenetics and neuropathology. He has built up expertise in clinical trials for AD and related disorders for more than 20 years, and was PI as well as national or global coordinating physician for several clinical trials, as well as being involved in the design of some of these clinical trials. He has extensive experience with the validation, standardization and harmonization of AD biomarkers, also through clinical studies. Sebastiaan Engelborghs serves as secretary-general of the Belgian Neurological Society, vice-president of the Belgian Dementia Council and executive steering committee member of the European Alzheimer's Disease Consortium (EADC). He has served as country coordinator of the EU JPND BIOMARKAPD consortium and WP leader of the EU IMI EMIF project.
Sebastiaan Engelborghs is (co-)author on 319 PubMed-cited papers in international peer-reviewed journals and 16 book chapters which results in 17.864 citations without self-citations, and a WoS h-index of 61 (August 28th 2020).
Department
Statute & functions
Zelfstandig academisch pers.
Internal mandates
expertenorgaan
expertenmandaat
bestuursorgaan
bestuursmandaat