Timmy De Laet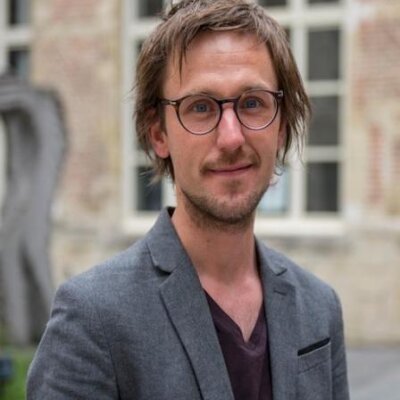 Prof. dr. Timmy De Laet is Assistant Professor of Theatre and Dance Studies at the University of Antwerp and Guest Lecturer at the BA and MA Dance program of the Royal Conservatoire Antwerp. His research focuses on the archivization, documentation, and historiography of dance. He is Associate Editor of the European Journal of Theatre and Performance, and a member of the editorial boards of the Flemish performing art journals FORUM+ and Documenta. He is co-founder and coordinator of "CoDa | Cultures of Dance – Research Network for Dance Studies" (funded by FWO – Research Foundation Flanders).
Department
Statute & functions
Bijzonder academisch personeel
Zelfstandig academisch pers.
tenure track asst. professor
Internal mandates
bestuursorgaan
bestuursmandaat
mandaat
expertenmandaat
expertenorgaan
expertenmandaat