Postgraduate of Epidemiology
The 2-year half-time day programme is oriented toward students who already have a master's degree in a biomedical domain, have some working experience, and want to improve their skills and knowledge of epidemiology. The 60 ECTS postgraduate programme is a trimmed version of the 120 ECTS Master Epidemiology (MEPI) and is integrated within the structure and expertise of the existing MEPI. One of the main differences is that the postgraduate programme does not require writing a master thesis. It also allows for a more tailored programme. The student will focus on a specific field of expertise i.e. Infectious diseases or NCSDs or environmental epidemiology as compared to the MEPI.

Why choose the postgraduate of epidemiology?
You already have a master's degree in a biomedical domain.
You already have some working experience in medicine, biomedical sciences or public health
You want to improve your knowledge and competencies to design and conduct epidemiological and clinical research
You need the possibility to customise your program and to continue working
You look for exposure to an international classroom
A passionate, dedicated, and caring team with a wide range of expertise in epidemiology supports the postgraduate programme. In addition, it will be embedded within the Master of Epidemiology (MEPI), which is valued for its solid and specific profile and is unique in Flanders. The postgraduate programme will have participants with diverse backgrounds, creating an inspiring and international classroom.
For whom is this programme?
The program is open to professionals, PhD candidates and postdoctoral researchers. Candidates are graduates holding a master's diploma in a biomedical field. Experience in medicine, biomedical sciences or public health is required. Bear in mind that this programme requires a half-time commitment.
The program seeks to provide the basic and advanced skills and competencies to design and conduct epidemiological research. In contrast to the master in epidemiology, the postgraduate program does not include a dissertation.
Attention: if you are here with a student visa, you are required by law to take a minimum of 54 credits per academic year! However the postgraduate is a part-time only programme (30 ECTS).

Please note the deadline for all enrolments at the University of Antwerp is October 6th, 2023.

For more information and advice regarding the combination of working and studying, you can contact Centrum West.
Studying the Postgraduate of Epidemiology at UAntwerp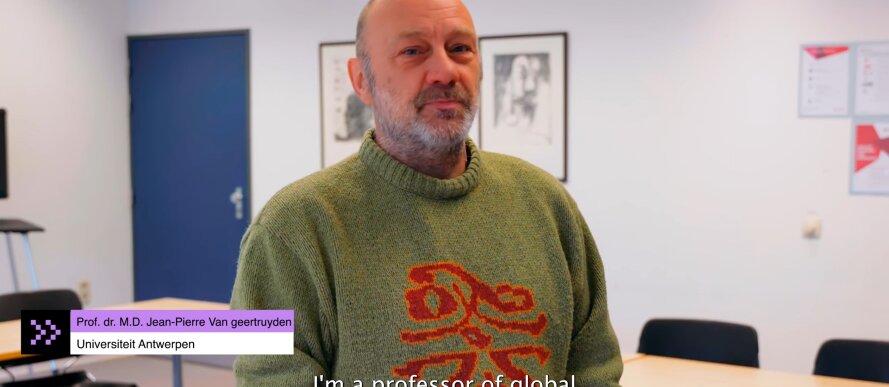 Two students about the Postgraduate of Epidemiology at UAntwerp