Visiting a General Practitioner (GP) / Campus doctor
Responsibility for students' health has been transferred to a network of general practitioners near the campuses. The aim is to ensure that the partner GPs see their students/patients as quickly as possible, even though they are not officially registered at the practice. These GPs charge a normal fee, which is then reimbursed for the most part by your health insurance fund.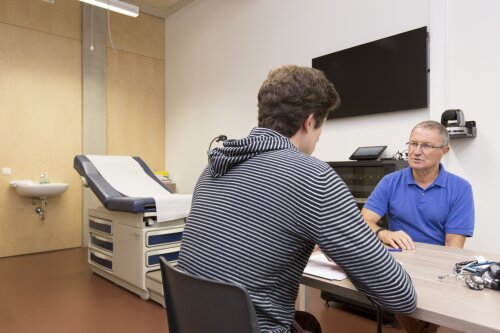 For your medical assistance, the University of Antwerp has also engaged six Campus doctors who offer consultations online. Should you have any medical questions or concerns, Covid-19 related or other, please don't hesitate to make an appointment. In case a physical examination is deemed necessary, the Campus doctor will refer you to a local general practitioner and set up the appointment for you.
Our Campus doctors are available Monday through Friday. Appointments are available on this website. Appointments made before 11 a.m. should ensure a consultation the same day. Appointments made later in the day might result in a wait of approximately one day. A videoconsultation will cost 2,5 € and can be paid by debit/credit card or by Paypal. If you do not have Belgian health insurance, the cost will be 22,5 €. Your own health insurance will then later refund 20 € upon proof of payment.
​
For more information or questions you can contact the STudentInformationPoint (STIP).