This three-week study abroad programme began in 1992 and promotes cross-cultural understanding of business concepts through coursework, corporate visits and excursions. The success of the programme is largely due to the strong relationship developed between Marquette University and the University of Antwerp.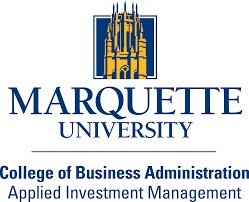 The partnership enables you to learn about the European economy and business environment through a variety of subjects including business, economic, social and cultural ramifications of the European Economic and Monetary Union. These subjects become tangible as you are given the opportunity to visit institutions and companies that you have learned about. The visit of the European Commission and the European Parliament in Brussels is a recurring event that will help you better understand what you have been taught.
Become acquainted with the beautiful city of Antwerp as well as a number of other charming Belgian cities. This discovery of Belgium is supplemented with organised visits to the Netherlands and France, where you experience the impressive sights of Paris and Amsterdam. As a student, you can add to this experience by making travel plans on your own and discovering Europe independently. Ultimately, you are able to develop an appreciation for a culture that is different from your own and thus become a global citizen.