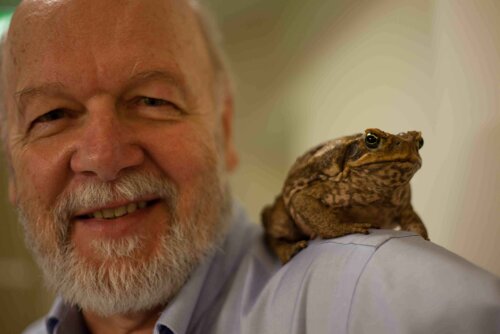 To conserve biodiversity, we need first to understand how populations function in nature. In his talk, Prof. Rick Shine will describe long-term studies that have provided such an understanding, and have provided the basis for novel and effective conservation approaches. He will focus mostly on the invasion of toxic cane toads through tropical Australia, and how the discovery of rapid evolutionary change in the invader suggested new ways to control invader abundance, by using cane toads to control their own populations. Likewise, an understanding of mechanisms of impact suggested a new way to buffer endangered wildlife from invasive toads, by inducing rapid learning in imperiled predators. By basing our management strategies on detailed field studies, coupled with insights from evolutionary and ecological theory, we can find innovative solutions to the biodiversity crisis.

Date & time
Prof. Shine's lecture and the formal award ceremony on behalf of the Francqui Foundation is scheduled as the closing event at the symposium on "Rapid Evolution in the Anthropocene" on 25 May 2023 (4:10 p.m.).

​
Programme
4:10 p.m.: Welcome by Prof. Herman Van Goethem, Rector University of Antwerp - Introduction Collen-Francqui Chair by Baron Jan Grauls, Honorary Diplomat of Belgium to the United Nations and Member of the Francqui Foundation - Laudation by Prof. Raoul Van Damme, Nominator
4:25 p.m.: Lecture by Prof. Rick Shine
5:10 p.m.: Reception
Location
University of Antwerp
Statscampus, Hof van Liere
Prinsstraat 13
2000 Antwerpen

Registration
Participation is free, but registration is required.