To commemorate the premature death of Dennie Lockefeer at the age of 42, the University Fund, together with Van Moer Logistics and several other partners, established the Dennie Lockefeer Chair. Lockefeer was, and still is, held in high regard within the port community, and especially in the world of inland navigation, for his insights and expertise. He was frequently consulted by academics and asked to share his knowledge with students and professors.
The Dennie Lockefeer Chair focuses on three pillars: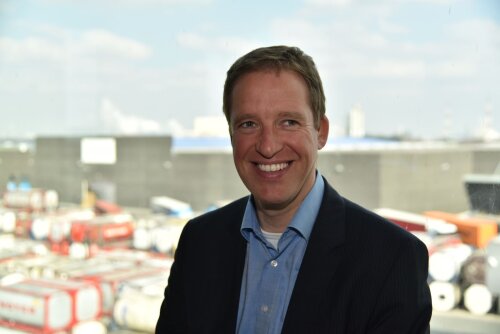 Research: PhD on the 'Future Vision for Inland Navigation'
Education: an annual award ceremony for the best thesis on inland navigation and a bi-annual fee for the Antwerp Inland Navigation School
Service provision: a series of lectures on inland navigation
Chairholder: Katrien Storms
Faculty: Business and Economics
Active: since 2019
Partners:
Want to know more about this chair? Be sure to check out the website.

Support this chair
This chair is open to free donations. Here's how you can contribute.
Support is very easy via one of the custom sponsor packages: gold, silver or bronze. Please feel free to contact us for any further information. This can be done via universiteitsfonds@uantwerpen.be or via the number 03 265 94 57.
Would you rather just contribute through a gift? Take a look at the project page and become a friend of Dennie Lockefeer.