Date: 6 May 2022, 18.30-19.30
Location: Bernaerts (Art Auction House), Verlatstraat 20, 2000 Antwerp
Ditmar Bollaert, magic lantern collector and projectionist joined forces with B-magic researcher Bart Moens and singer Pauline Lebbe to bring two series of lantern slides from Maison de la Bonne Presse back to life. During this historical reenactment, the images are accompanied by a live choir. A unique experience developed especially for this occasion.

La Voix des Clochers: Grand shadow pieces in 15 tableaux by Maison de la Bonne Presse (1911)
Compositions of Honoré Le Sablais (1870-1848)
Decors and artwork by Barozzio (probably 1862-1939)
Music by Estéban Martí (1867-1925)
Projection by Ditmar Bollaert and Els Prevenier
Slide collection: Ditmar Bollaert and Annet Duller
Vocals by soprano: Pauline Lebbe, mezzo-soprano: Aveline Monnoyer, tenor: Andrew Glover, baritone: Tom Van Bogaert
Piano by Gabriel Hollander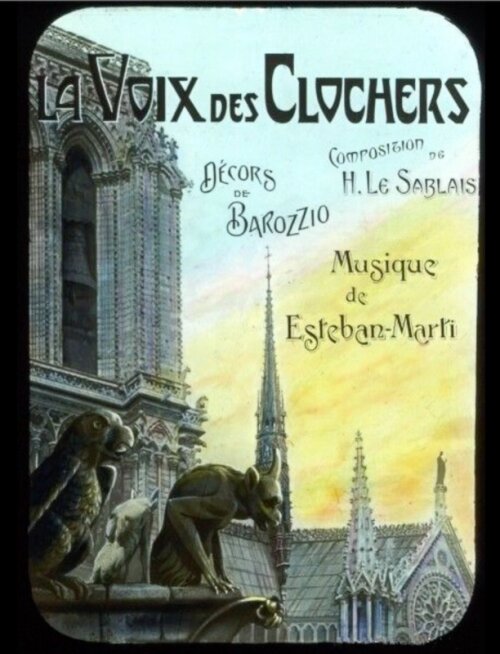 Quo Vadis, Domine? Sacred drama in 14 tableaux. Grand shadow pieces by Maison de la Bonne Presse (1909)
Poem and artwork by Amédée Vignola (1862-1939)
Music by André Colomb (1865-1940)
Projection by Ditmar Bollaert and Els Prevenier
Slide collection: Ditmar Bollaert
Vocals by baritone: Tom Van Bogaert
Piano by Gabriel Hollander