University of Valladolid
Valladolid is the capital of the Spanish autonomous community of Castilla y León and has a population of more than 300.000 inhabitants. The University of Valladolid is the public university of the city. It was stablished in the 13th century, around 1241, which makes it one of the oldest universities in the world.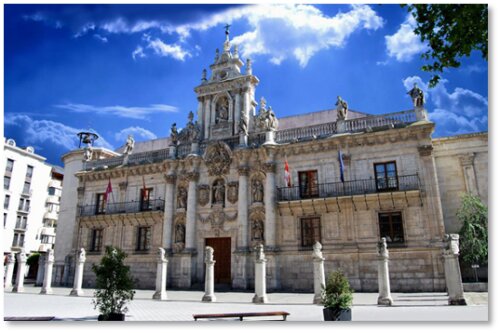 Institute for Applied OphthalmoBiology IOBA
The Institute for Applied Ophthalmobiology (IOBA) from the University of Valladolid is located in the University Campus Miguel Delibes. It was stablished in December 1994 and has been dedicated to visual sciences for more than 20 years.
The Ocular Surface Group, led by Prof. Dr. Margarita Calonge, aims at enhancing the efficacy of current diagnostic and therapeutic systems for the treatment of chronic ocular surface inflammation pathologies and ocular surface reconstruction.