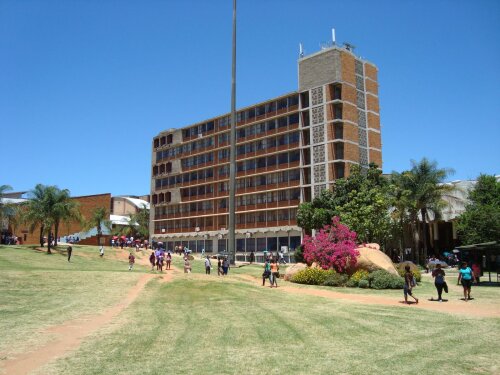 The University of Limpopo (UL) is a rurally based public university in the northern part of the Limpopo Province of South Africa that resulted from a merger between the former University of the North (UNIN) and the Medical University of Southern Africa (MEDUNSA) on 1 January 2005. UL is a multi-campus institution, with the Medunsa, Turfloop and Polokwane Campuses housing the following Faculties: Health Sciences, Humanities, Management and Law, and Science and Agriculture. UL distinguishes itself through its Motto: The University of Limpopo for human and environmental wellness in a rural context - finding solutions for Africa.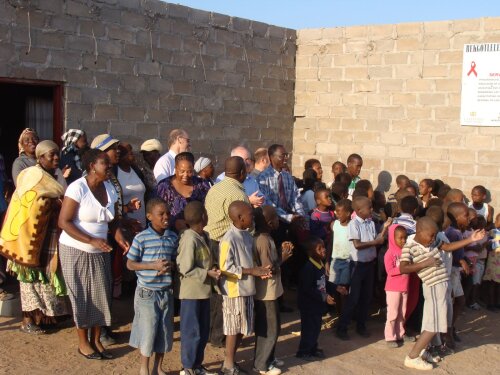 During the last quarter of 2008 UL was chosen as one of the new VLIR-IUS partners. This was followed during the first quarter of 2010, by an approval for the funding of UL's VLIR-IUC (Vlaamse Interuniversitaire Raad – Institutional University Cooperation) programme. The first five year phase stretches from 1 April 2010 to 31 March 2014, renewable for a second five year phase. It is a partnership programme between Flemish Universities and UL, with the University of Antwerp as principal partner. The objectives of such an IUC programme are capacity building, thus enabling the institution to accomplish it societal role of education, research and community engagement.
The partner programme consist of eight specified projects, both existing and planned, across the two main campuses, and grouped into five main clusters which integrate into a coherent whole that is expressed through the slogan chosen for the partnership programme.
Human Wellness in the Context of Global Change – Finding Solutions for Rural Africa.
UL's VLIR-IUC programme is a multidisciplinary comprehensive package that both supports and integrates what before tended to be individual efforts across the various faculties and schools of UL. In the following pages the different research projects related to this multidisciplinary research topic are presented.
The IUC-UL team acknowledges VLIR-UOS and DGDC (Directorate General for Belgian Development Cooperation) for the financial, technical and financial support.