From exposome to effect assessment of contaminants in human and animal models (EXPOSOME)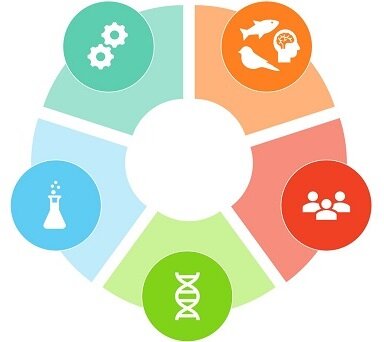 In the frame of the research project "Bioavailability and toxicity of legacy and emerging per- and polyfluoralkylated substances (PFAS) in a terrestrial food chain: effects at different levels of biological organisation (BIOTOX-Terra)" we have 3 available PhD positions, find out more:

Interested in doing a post-doc with one of us? Then you can apply via the newly launched Yufe4postdoc initiative. YUFE universities are pleased to announce two calls for postdoctoral research positions, open for all disciplines, under the overarching theme of 'Urban opportunities and challenges'. The first call will be open from 1st March to 7th May 2023 and will focus on Sustainability and Digital Societies. The second call will be open from 1st October 2023 and will focus on Citizens' Well-being and European Identity. Our research focus fits within the scope of both calls since the impact of chemical and other forms of pollution on the human and natural environment fit within the Sustainability and the Citizens' wellbeing themes. If you are thinking of submitting a proposal with one of us as potential host research group, please consider first our research topics and find out more about each group. For more information on the Exposome centre of excellence, please contact giulia.poma@uantwerpn.be.

Expertscape's PubMed-based algorithms placed Prof. Adrian Covaci in the top 0.1% of scholars writing about Environmental Monitoring over the past 10 years, and recognized him as a World Expert in Environmental Monitoring.

Prof. Adrian Covaci is a Highly Cited Researcher in the field of "Environment and Ecology" - from 2015 to 2021 and in the field of "Crossed field" in 2022.

Prof. Lieven Bervoets and Prof. Marcel Eens clinched top spots in the latest edition of the ranking of best scientists published by Research.com. In the list of leading Belgian scientists, Lieven Bervoets ranked 14th in the field of Environmental Sciences and Marcel Eens ranked 11th in the category Ecology and Evolution.