La réception ou l'oubli d'Elie Wiesel dans le monde francophone et yiddishophone?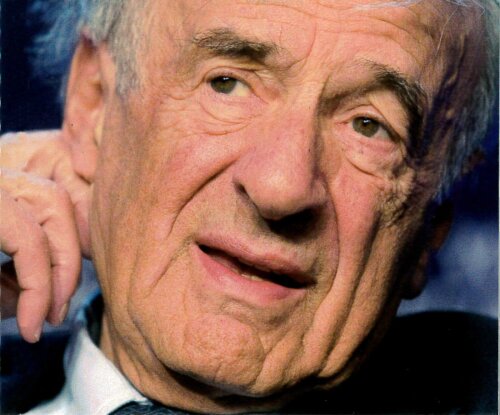 International colloquium
25-26 October 2018
University of Antwerp - Hof van Liere
Prinsstraat 13b - 2000 Antwerp
Colloquium organized in cooperation with Dr. Michaël de Saint-Cheron (École Pratique des Hautes Études/HISTARA).

Colloquium in French. Free entrance. Registration is required: click here to register.
Depuis son retour de déportation, Elie Wiesel eut un rapport particulier à la France, à sa littérature, sa philosophie, ses artistes. Il choisit le français après sa rencontre avec François Mauriac, pour faire oeuvre d'écrivain, romancier, mémorialiste. Depuis les années 1980 jusqu'au début des années 2000, son renom et sa figure dans le monde intellectuel francophone comptaient. Comment expliquons-nous alors que depuis plus de vingt ans il ne fut pas tout à fait reconnu parmi les grands écrivains du monde concentrationnaire, comparé à Robert Antelme, Charlotte Delbo, Primo Levi, David Rousset ? Comme La nuit est un livre à part, lui-même nous paraît aussi un écrivain et un témoin à part. Comment évaluer aujourd'hui le peu de réception dont bénéficie l'oeuvre de Wiesel en France et sans doute au-delà, dans le monde francophone, mais aussi dans le reste du monde, y compris Israël – sauf peut-être aux Etats-Unis ?