PLECO's mission statement is: to improve our fundamental understanding of the impact of global changes on plants and ecosystems at different hierarchical levels of organisation so that we can simulate and predict their responses under future conditions.

We want: to conduct excellent research that makes a difference to our field at the international level, and maximize the impact of our work by providing excellent training and teaching and by realizing efficient and effective outreach to peers and to society, all in a stimulating environment that respects people.
The research group of Plants and Ecosystems, Ecology in a time of change (PLECO) was created in 1975 by Prof. Ivan Impens. Since 2019 Prof. Ivan Nijs is leading the research group, that has grown from 13 full-time persons in 1990 to more than 50 full-time persons at present.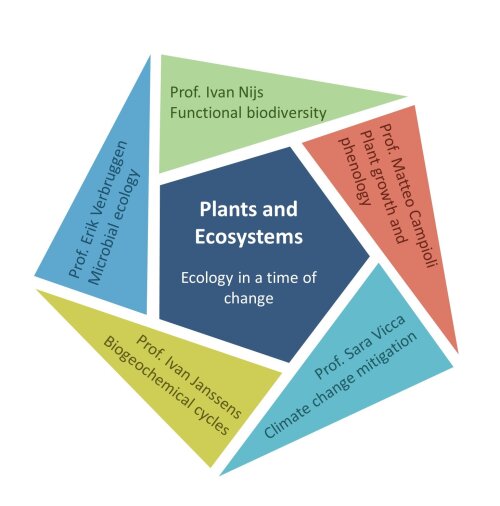 PLECO has five professors who each specialize in different topics, but nonetheless collaborate actively in others.