Launch of the Cinema Belgica platform at Film Fest Gent 2020
On Thursday 15 October 2020 at Film Fest Ghent, Ghent University, the University of Antwerp and the University of Amsterdam launch the new open-access data platform Cinema Belgica and the CINECOS database. The platform facilitates the understanding, exploration and analysis of cinema as dominant public medium and as popular culture. In addition to an encyclopedic wealth of information regarding the production, distribution, exhibition, programming and censoring of films in Belgium since 1896, Cinema Belgica also offers advanced research possibilities that allow to study Belgian cinema history.
'De verbeelding van de leeuw,' a new book by Gertjan Willems
ViDi member Gertjan Willems edited a book together with Bruno De Wever (dept. of History, Ghent University) on media and nation-building in Flanders. The Dutch-language book 'De verbeelding van de leeuw: Een geschiedenis van media en natievorming in Vlaanderen' comprises 11 chapters and brings together for the first time media and communication scholars, historians, political scientists, linguists, and literature scholars to tell an interdisciplinary story about the role of media in Flemish nation-building.
This publication is GPRC-labeled (Guaranteed Peer-Reviewed Content). For more information and to purchase the book, please visit the publisher's website: www.peristyle.be
Lumumba in the Arts, a new edited volume by Matthias De Groof
Lumumba in the Arts (2020), a new volume edited by Matthias De Groof is out now.
"Art reminds us of the impossibility of his death and leaves us horrified every time one remembers the tragedy.", Matthias De Groof, editor 'Lumumba in the Arts'
Lumumba as a symbol of decolonisation and as an icon in the arts
It is no coincidence that a historical figure such as Patrice Emery Lumumba, independent Congo's first prime minister, who was killed in 1961, has lived in the realm of the cultural imaginary and occupied an afterlife in the arts. After all, his project remained unfinished and his corpse unburied. The figure of Lumumba has been imagined through painting, photography, cinema, poetry, literature, theatre, music, sculpture, fashion, cartoons and stamps, and also through historiography and in public space. No art form has been able to escape and remain indifferent to Lumumba. Artists observe the memory and the unresolved suffering that inscribed itself both upon Lumumba's body and within the history of Congo. If Lumumba – as an icon – lives on today, it is because the need for decolonisation does as well.
Rather than seeking to unravel the truth of actual events surrounding the historical Lumumba, this book engages with his representations. What is more, it considers every historiography as inherently embedded in iconography. Film scholars, art critics, historians, philosophers, and anthropologists discuss the rich iconographic heritage inspired by Lumumba. Furthermore, Lumumba in the Arts offers unique testimonies by a number of artists who have contributed to Lumumba's polymorphic iconography, such as Marlene Dumas, Luc Tuymans, Raoul Peck, and Tshibumba Kanda Matulu, and includes contributions by such highly acclaimed scholars as Johannes Fabian, Bogumil Jewsiewicky, and Elikia M'Bokolo.
Contributors: Balufu Bakupa-Kanyinda (artist), Karen Bouwer (University of San Francisco), Véronique Bragard (UCLouvain), Piet Defraeye (University of Alberta), Matthias De Groof (scholar/filmmaker), Isabelle de Rezende (independent scholar), Marlene Dumas (artist), Johannes Fabian (em., University of Amsterdam), Rosario Giordano (Università della Calabria), Idesbald Goddeeris (KU Leuven), Gert Huskens (ULB), Robbert Jacobs (artist), Bogumil Jewsiewicki (em., Université Laval), Tshibumba Kanda Matulu (artist), Elikia M'Bokolo (EHESS), Christopher L. Miller (Yale University), Pedro Monaville (NYU), Raoul Peck (artist), Pierre Petit (ULB), Mark Sealy (Autograph ABP), Julien Truddaïu (CEC), Léon Tsambu (University of Kinshasa), Jean Omasombo Tshonda (Africa Museum), Luc Tuymans (artist), Mathieu Zana Etambala (AfricaMuseum)
This publication is GPRC-labeled (Guaranteed Peer-Reviewed Content).
For more information and to purchase the book, visit the publication's website.
The SAGE Handbook of Visual Research Methods (second edition, revised and expanded)
The second, thoroughly revised and expanded, edition of The SAGE Handbook of Visual Research Methods (2019) by Luc Pauwels and Dawn Mannay (Cardiff University) presents a wide-ranging exploration and overview of the field today. As in its first edition, the Handbook does not aim to present a consistent view or voice, but rather to exemplify diversity and contradictions in perspectives and techniques. The selection of chapters from the first edition have been fully updated to reflect current developments. New chapters to the second edition cover key topics including picture-sorting techniques, creative methods using artefacts, visual framing analysis, therapeutic uses of images, and various emerging digital technologies and online practices. At the core of all contributions are theoretical and methodological debates about the meanings and study of the visual, presented in vibrant accounts of research design, analytical techniques, fieldwork encounters and data presentation.
This handbook presents a unique survey of the discipline that will be essential reading for scholars and students across the social and behavioural sciences, arts and humanities, and far beyond these disciplinary boundaries.
The Handbook is organized into seven main sections:
PART 1: FRAMING THE FIELD OF VISUAL RESEARCH
PART 2: VISUAL AND SPATIAL DATA PRODUCTION METHODS AND TECHNOLOGIES
PART 3: PARTICIPATORY AND SUBJECT-CENTERED APPROACHES
PART 4: ANALYTICAL FRAMEWORKS AND PERSPECTIVES
PART 5: MULTIMODAL AND MULTISENSORIAL RESEARCH
PART 6: RESEARCHING ONLINE PRACTICES
PART 7: COMMUNICATING THE VISUAL: FORMATS AND CONCERNS
The Routledge Companion to New Cinema History (2019)
The Routledge Companion to New Cinema History (2019) by Daniel Biltereyst, Richard Maltby and Philippe Meers presents the most recent approaches and methods in the study of the social experience of cinema, from its origins in vaudeville and traveling exhibitions to the multiplexes of today.
Exploring its history from the perspective of the cinemagoer, the study of new cinema history examines the circulation and consumption of cinema, the political and legal structures that underpinned its activities, the place that it occupied in the lives of its audiences and the traces that it left in their memories. Using a broad range of methods from the statistical analyses of box office economics to ethnography, oral history, and memory studies, this approach has brought about an undisputable change in how we study cinema, and the questions we ask about its history. This companion examines the place, space, and practices of film exhibition and programming; the questions of gender and ethnicity within the cinematic experience; and the ways in which audiences gave meaning to cinemagoing practices, specific films, stars, and venues, and its operation as a site of social and cultural exchange from Detroit and Laredo to Bandung and Chennai. Contributors demonstrate how the digitization of source materials and the use of digital research tools have enabled them to map previously unexplored aspects of cinema's business and social history and undertake comparative analysis of the diversity of the social experience of cinema across regional, national, and continental boundaries.
With contributions from leading scholars in the field, The Routledge Companion to New Cinema History enlarges and refines our understanding of cinema's place in the social history of the twentieth century.
The Present Image, New Book by Paolo Favero
A new book by Paolo Favero, The Present Image: Visible Stories in a Digital Habitat (2018, Palgrave Macmillan) is out now.
The Present Image explores the world of images in the contemporary, increasingly digitized, habitats of the world. Moving across a theoretical spectrum that brings visual and digital culture in touch with anthropology, political theory, phenomenology and art-history, and based on the author's practice-based involvement with images, the book argues against the idea of the digital as a revolution in the world of images. "Present images" are the result of a dialectic between the material and the immaterial, the manual and the mechanical, the visible and the audible, the old and the new. Offering an analysis containing simultaneously elements of timeliness and timelessness, the book addressed practices such as VR and 360 degrees, iDocs and action cameras in a dialogue with classical art, religious iconography, early photography and contemporary art. In the final chapter the book explores the significance of images and image-making in the context of dying, mourning and living.
Eva Theunissen at UWE Bristol
ViDi-member Eva Theunissen was granted the ActUA-Prijs 2018. This prize is awarded to master's students and PhD students who aspire a research stay abroad. Eva, who holds an FWO-funded PhD scholarship, will be hosted for a period of three months at the Digital Cultures Research Centre, part of the University of the West of England (UWE) in Bristol.
Matthias De Groof talks about Decolonization at Tampere Film Festival
On Thursday, March 8 at 4pm, the Kone Foundation will host a talk session about decolonisation, which can be defined as the dismantlement of visibile and invisibile power structures, at Tampere after the "International Competition 3" screening. Decolonisation is a joint theme of the short films to be seen in the screening.
After the film there will be a discussion about decolonisation with a researcher and two film directors. Matthias de Groof is a research fellow in the University of Helsinki and has strong interest in film theory and film making, Congo and postcolonialism. Director Libby Hakaraia is the founder of Maoriland Film festival in New Zealand and has her film "The lawnmower men of Kapu" at the Tampere Film Festival. The discussion also includes director Daniel Gräbner, whose documentary "Das Projekt" is presented at this screening. They will be interviewed by journalist Monica Gathuo. She is a producer at Ruskeat Tytöt – the first ever media for and by brown people in Finland – and she also works in the ARMA project, funded by Kone Foundation. ARMA combines theory and practice to develop creative uses of digital media, pedagogy and arts as means to promote anti-racism knowledge and values in Finland.
For more info, click here.
Matthias De Groof at Helsinki University
Ali Baharlou awarded at Tehran International Short Film Festival
PhD in the Arts student Ali Baharlou (supervisors Philippe Meers ViDi, UA and Tom De Smedt EMRG, Sint-Lucas Antwerp) has won the Best Religion Short Film at Tehran International Short Film Festival.
For more info and all winners, click here.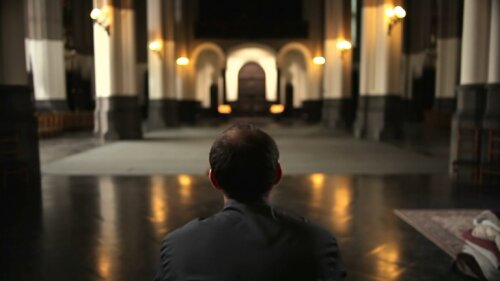 Ethnoally listed by MIT's DocuBase
Ethnoally, the digital tool and mobile application that enables researchers to create and organize multimodal field notes for ethnographic studies is now listed by MIT's DocuBase. Ethnoally has been created at ViDi in collaboration with DeustoTech.
Ethnoally is a digital research tool designed for coordinating those multiple acts of "serendipitous ethnography" that can be enacted today in many variable contexts with the help pf smartphones. It was originally ideated by Paolo S. H. Favero with funding from FWO and realized by Alfonso Bahillo (DeustoTech Fundación - University of Deusto). Eva Theunissen has worked on user experience and conducted the first rounds of structured ethnographic testing and London-based visual artist Ali Zaidi had also worked on user experience and developed some aesthetic features.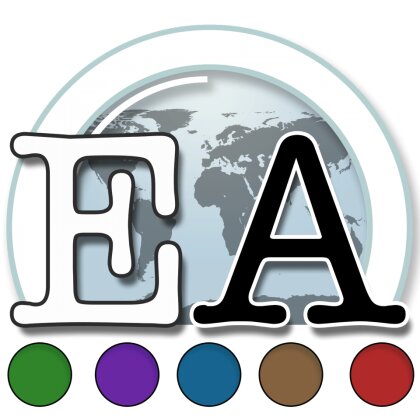 Launch 'Cinema City Cultures' website
The Cinema City Cultures website, which is now being launched, is linked to a network of collaborative research projects examining and questioning the interconnection between cinema, modernity and urbanity. The network brings together researchers who deal with this topic by using empirical research on urban cinematic practices and experiences. Inspired by a new cinema history approach, projects within the Cinema City Cultures network concentrate on cinematic place and space, programming and audience experience. Bringing together projects from different countries and continents, the network fosters inter- and multidisciplinarity, international collaborative and comparative research, as well as the use of new digital research approaches. Cinema City Cultures is an initiative by Daniel Biltereyst and Philippe Meers. For an overview of projects and researchers, see here.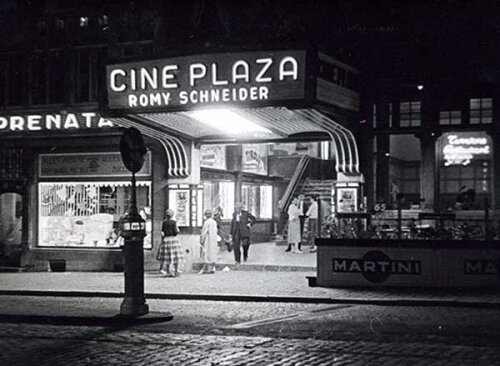 One-Day Workshop: Crafting the Feature of the Visual
On Friday 13th of September 2019, Paolo SH Favero (University of Antwerp) and Janine Prins (University of Leuven) will be hosting a workshop on the future of the visual essay in collaboration with VANEASA (the visual anthropology network of the European Association of Social Anthropologists (EASA) and its journal AnthroVision. The workshop will take place in room M002 at De Meermine, Sint-Jacobsstraat 2, 2000 Antwerpen.
The aim is to explore the way in which new (mainly digital) technologies are contributing to the creation of new ways for publishing social scientific research.
The workshop will focus on creative contributions from early career scholars that can help us identify new ways of thinking about and making visual essays (videoclips, online archives, smartphone applications, virtual, mixed and augmented reality, etc.)
The selected papers will receive feedback from senior scholars in the area. Among them Peter I. Crawford (Univ. of Tromsö), Beate Engelbrecht (Univ. of Göttingen), Michaela Schäuble (Univ. of Bern) Mattijs van de Port (Univ. of Amsterdam), Carolina Cambre (Concordia University), Luc Pauwels (University of Antwerp), Janine Prins (University of Leuven) and Paolo SH Favero (University of Antwerp).
The workshop will develop along 8 presentations distributed over the course of the day.
Program
8:30 - 9:00 - introduction (Paolo SH Favero and Janine Prins)
9:00 to 10:30 - Anne Chahine presents (Janine Prins discussant)
Christine Moderbacher presents(Peter Crawford discussant)
10:30 - 11:00 - coffee break
11:00 - 12:30 - Felice Kertudo presents (Caroline Cambre discussant)
​ Joanna Sleigh presents (Luc Pauwels discussant)
12:30 - 13:30 - lunch break
13:30 - 15:00 - Rob Eagle presents (Paolo SH Favero discussant)
​ Sabra Thorner presents (Beate Engelbrecht discussant)
15:00 - 15:30 - coffee break
15:30 - 17:00 - Sandro Simon presents (Mattijs van de Port discussant)
​ Shirley van der Maarel presents (Giulia Battaglia discussant)
17:00 - 18:00 - group discussion and closing remarks
For more information send and e-mail to Paolo SH Favero: paolo.favero@uantwerpen.be