Anne Van de Vijver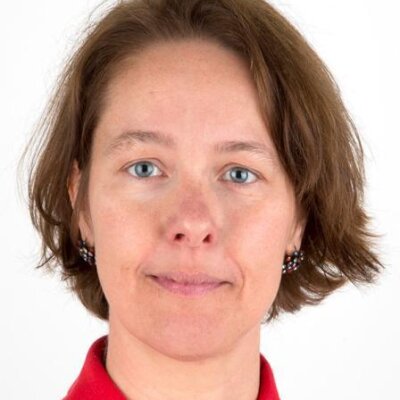 Anne Van de Vijver is associate professor of Tax Law at the University of Antwerp. She is a member of the Management Committee of Antwerp Tax Academy, interfaculty institute for tax science, and co-supervisor of the Methusalem Research Centre of Excellence DigiTax.
Her research interests include tax law, European and international tax law, constitutional tax law, human rights, ethics of taxation, and legal psychology. She supervises an interdisciplinary team of nine PhD researchers and one voluntary researcher. In 2015, her research was awarded with the Ius Commune Prize of the Ius Commune Research School (Amsterdam).
Within DigiTax she focuses on taxpayers' fundamental rights. She holds the Deloitte Research Grant on "Digitalisation and transfer pricing", the Ernst & Young Research Grant on "Digital permanent establishment", and the Tiberghien Research Grant on "Taxation of artificial intelligence". She is also founder and academic coordinator of the International Summer School "Legal Technology and Legal Innovation" of the University of Antwerp.
At the University of Antwerp she teaches "International Tax Law", "European Tax Law", "Protection of taxpayers' rights" and "Corporate Taxation". She is the coordinator of the Module Tax law of the Master Program of the Law Faculty. The students awarded her with the prize for best professor 2018-2019 (the "Gobelijntje").
Anne Van de Vijver is a member of the Audit Committee of the University of Antwerp, member of the European Association of Tax Law Professors, member of the editorial board of Tijdschrift voor Fiscaal Recht and Of counsel at Tiberghien Lawyers.
Research networks
Antwerp Tax Academy, interfaculty institute for tax science (www.antwerptaxacademy.be).
DigiTax, Methusalem Research Center of Excellence (www.digitax.be).
International and interuniversity research project 'Comparative Fiscal Federalism, Lessons to be learned for the EU' (fiscalfederalism.eu/belgium/).
European Association of Tax Law Professors (www.eatlp.org).
Research lines
European and constitutional tax law
Research interests: General tax principles, Taxpayers' fundamental rights, Fiscal federalism, Redesign of European institutional and tax law, Free movement, State aid prohibition, Tax Competition, Transparency, Aggressive Tax Planning, Tax Ethics, Moral Development, Interaction with other fields of law (constitutional law, international law, human rights) and disciplines (philosophy and psychology).
Researchers involved: Mara Dillen, Pedro Moraya Barros, Michiel Van Roy, Cassandra Vet
Digitalisation, Digitalised economy, and new technologies
Research interests: New technologies (artificial intelligence, machine learning, IoT, data mining, blockchain, smart contracts, predictive algorithms, cloud technologies), Big Data, Profiling, Nudging, Automated Dispute Resolution, Redesign of International Tax Law, Trust, Working Relation, Cooperative Tax Compliance, Transfer Pricing, Fundamental rights, Privacy, and Non-discrimination.
Researchers involved: Eva Baekelant (Ernst & Young Research Grant), Wouter Dister, David Hadwick, Mariya Otto (Deloitte Research Grant), Karl Pauwels, Kimberly Van Sande (Tiberghien Research Grant)