Milorad Milosevic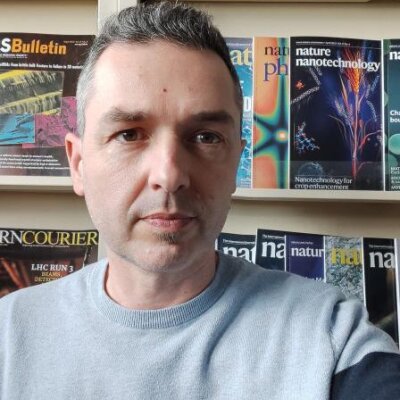 Milorad Milosevic is a professor in the Department of Physics at the University of Antwerp, where he is one of the research leaders in the NANOlab Center of Excellence and research group TFM (Theory of Functional Materials).
His research focuses on multiscale modeling and numerical experiments on novel and in silico functional materials on atomistic and nano scale, for applications in low-power low-weight high-density electronics, spintronics, and magneto-optics.
His educational activities include teaching computational physics and low-dimensional physics at the Master level, and numerical methods at the Bachelor level.
Milorad is the coordinator of the Master of Science in Physics at UA, an integral part of the International Master of Nanophysics and Material Science (NANOMAT). He is also current Erasmus, internship, and PhD program coordinator for the Department of Physics, and a member of several councils for internationalization at the University of Antwerp.