Tim Soens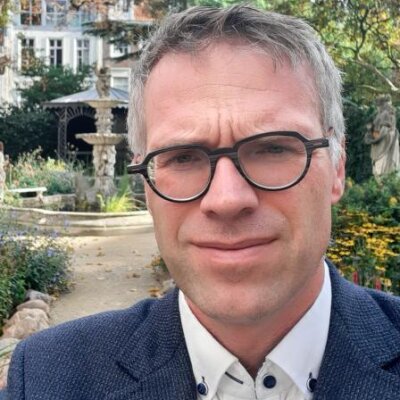 Short CV
I am currently professor (gewoon hoogleraar) in medieval and environmental history at the University of Antwerp. Born in 1977, I was trained as a medievalist at the University of Ghent where I graduated in 2006 with a PhD on the History of Coastal Water Management and Flood Protection in Medieval Flanders. Since 2007, I have been affiliated at the University of Antwerp, where I have been developing a new research line on the Environmental and Rural History of Urbanized Societies (ENVIRHUS) within the Centre for Urban History and the Urban Studies Institute. In close collaboration with colleagues from Antwerp and abroad, 10 PhD's were successfully completed by now, with 6 more in preparation.
Research
The ENVIRHUS-research of myself and my team focuses on the environmental impact of capitalism and urbanization on pre-1900 societies, using comparative analysis to question how different social groups coped with environmental challenges and shocks (floods, famine, water shortage, shortage of fertilizer…) in a context of accelerating urbanization and a transition to capitalist economies. Special attention is paid to coping strategies developed by subaltern groups (for instance peasant smallholders or the urban poor), and on the interaction between power, technology and social-environmental inequalities, also making ample use of the FWO/RI -funded GISTorical Antwerp infrastructure I'm coordinating.
Beyond Science
Preserving the cultural landscape and rural heritage of the Flemish (suburbanized) countryside connects my work, to the place I live with my wife and two children, to my passion for landscapes. Instead of developing new infrastructure or nature 'from scratch', spatial planning should Build with History instead of destroying the existing landscape…
Department
Statute & functions
Zelfstandig academisch pers.
Internal mandates
mandaat
expertenmandaat
bestuursorgaan
bestuursmandaat
expertenorgaan
expertenmandaat
bestuursorgaan
bestuursmandaat
expertenorgaan
expertenmandaat
bestuursorgaan
bestuursmandaat
expertenorgaan
expertenmandaat
bestuursorgaan
bestuursmandaat