Meet our alumni
find out where their degree has brought them
Choosing to study Financial Business Engineering means becoming a global student and citizen. Our alumni work in 21 countries all over the world, such as Canada, Uruguay, Sweden, Australia, and so on.
More than 95% found a job within 6 months after graduation. Some became consultants, managers, analysts, data scientists,... for organisations like the European Commission, Johnson & Johnson, Deloitte, Atlas Copco, EY and Accenture. Others founded a company of their own or became researchers at top universities.
Find out where Business Engineering alumni work
"Once you come to Antwerp, you never want to leave"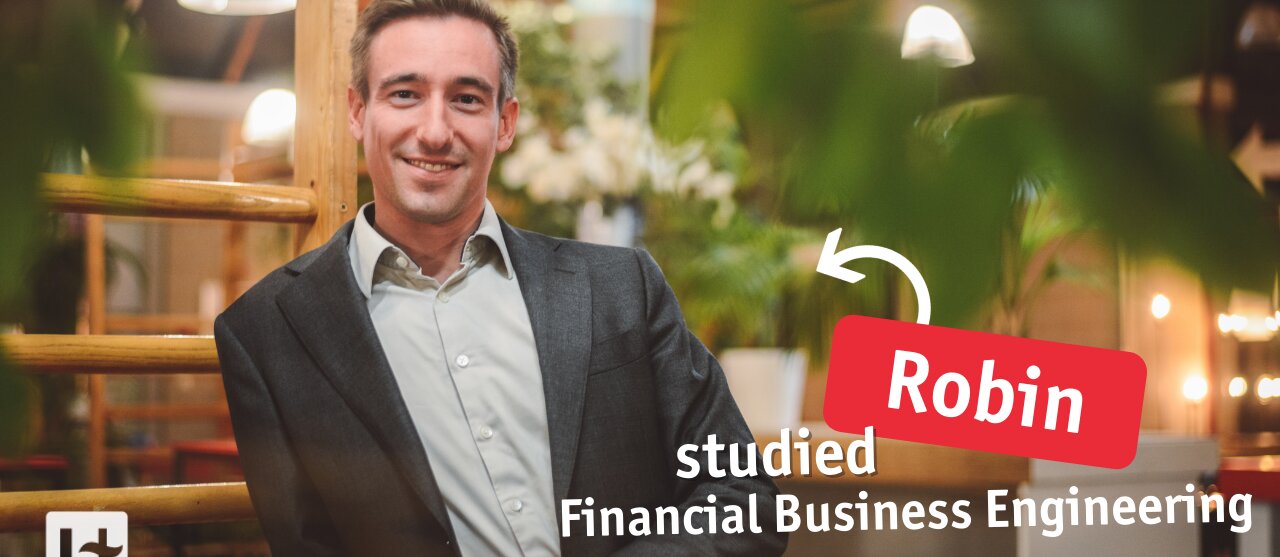 Alissa Popova works as a Financial Manager at EY

"In the last year of my secondary education, I didn't really know what I wanted to study. I was looking for a financial and economic programme that would cover a wide range of topics. After talking to other students who chose Business Engineering, my mind was made up.


During the master's programme, you have a lot of freedom to choose focus areas based on your own interests. "These electives allow you to really challenge yourself and get to know all aspects of the financial world."

After her studies, Alissa started working at AG Insurance, and then made the switch to the insurance department of EY.

"Despite the fact that I work for one of the Big Four accounting firms, I don't feel like a number at all. The approach within the company is very personal, and there is an open communication with our partners and directors. We give mutual feedback, both bottom-up and top-down. That way, you learn where your strengths and weaknesses lie. If you want to become a manager, they make sure you acquire all the necessary skills before you start. So, don't be afraid to start working at a big company, you will be coached every step of the way.

My job as a Financial Manager is very varied and depends heavily on the project and the client. I look at what we want to achieve with the project and how we can do that in close collaboration with the client. Thanks to my Financial Business Engineering degree, I can easily communicate with all my colleagues, whether they are more scientifically, economic or technically inclined."

During her education, Alissa gained a lot of international experience. "I took part in the Erasmus exchange programme and went to Finland for a semester. I would really recommend doing this while you are studying, because such an experience really puts everything into perspective. I found it striking how business engineers are regarded there, because it is a fairly unique study programme in the world. I also joined in a summer school in Ljubljana. It was fantastic to learn from other students from different cultures.

In short, I profoundly enjoyed life as a student. The long nights before exams were perhaps a bit less fun, but you meet so many great people and you learn to push yourself. And all that in the heart of a great city like Antwerp truly makes it a unique experience."
Yannig Bourgeois founded his own company, WebFaster

Yannick Bourgeous co-founded a company immediately after his graduation. "My passion for entrepreneurship was already ignited during my studies. Many of the professors are active in the private sector, and their lessons were full of interesting stories about how things work in real-life."

"With a diploma in Business Engineering, you are in great demand on the labour market. You are capable to process a lot of information in a short period of time and to think in a problem-solving way. That mentality still comes in handy on a daily basis. In short, I truly enjoyed studying in the diamond city."

Want to know more about WebFaster? Contact yannig@webfaster.com​

​The electives allow you to challenge yourself and get to know all aspects of the financial world.