Energy use & efficiency options
"Energy exists in many forms"
Academic coordinator:

Ivan Verhaert

Venue: UAntwerpen, Campus Middelheim

​Lectures will be held on Wednesdays from 1.30 p.m. to 8 p.m




Dates: 11/1, 18/1, 25/1, 1/2, 8/2, 15/2 + exam: 1/3

Tuition fee for this module: 750 euro (incl. VAT, course materials and catering during lectures)

When attending all lectures (attendance of at least 80% of classes) and successfully passing the exam, 6 credits will be awarded



You will receive an exemption for this module if you decide to register for the whole postgraduate programme afterwards
Eligibility criteria: Applicants must have a university or college bachelor or master degree of at least three years of full-time study

Climate change what can we do about it? To reduce our dependency on fossil fuels, reducing energy demand or increasing energy efficiency is the first step to take. To get a good grip on both the opportunities to save energy as to understand the boundaries and difficulties to put them in practice, this module will approach the challenges both from a holistic top-down approach as from a bottom-up more measure-based and practical approach.
It is explained what energy is as energy exists in many forms. Consequently, you will learn to understand that the energy we use to e.g. heat our homes or light our roads is the result of an entire energy supply chain in which energy is converted several times from one form to another.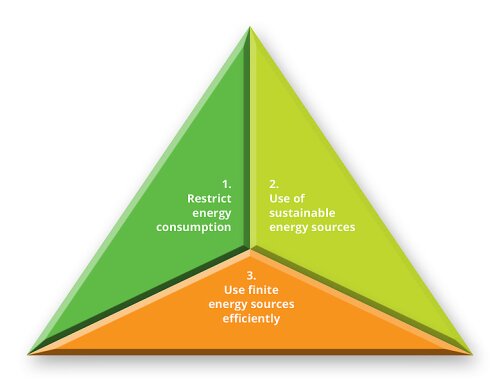 In this module we will explore technical options to increase energy efficiency in the supply chain and discuss both the technical as the contextual boundaries (energy policy) to put those into practice.
The module starts from the basic physics to explain the technical feasibility of some energy measures. From policy perspective you will gain an insight in today's energy market and (geo)political context in order to get a grip on the other challenges characterizing the energy market.
You will get lectures from academics who have a good vision on the state-of-the-art in research as from experts who can share their practical experience in this matter.
At the end you understand both the technicalities about the energy supply chain as the contextual boundaries given by the legal, political and economic background of the energy market. This will enable you to put the first step of the trias energetica, the way towards a sustainable supply chain, into practice.
Learn more about this module in this short video