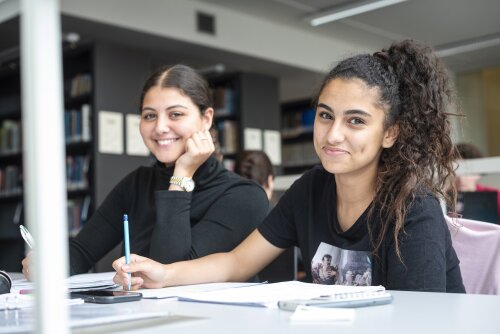 Don't know how to process large amounts of subject matter in a few months? Need some support to fine-tune your exam schedule? Need help preparing a presentation? Tend to procrastinate? Suffer from performance anxiety? Fear speaking for large groups? Stuck writing a paper or thesis? Unsure about your major? Questions about your learning account?
Don't keep your worries to yourself! Take a look at the services offered by the study coaches of the University of Antwerp.
If you prefer to work autonomously and at your own pace, you can use:
the workbooks the study coaches wrote (in Dutch)

Moodspace, an online place for students with useful information about motivation and studying and more.

I-study or LEMO which allows you to test your study skills and study motivation online and provide useful tips, tailored to your personal challenges. For LEMO: contact STIP to receive a username and password. Both tests are only available in Dutch.
Would you rather receive help in person?  In small groups of students, the study coaches organize tips & tricks sessions and workshops on various themes, both online and on campus (only in Dutch): studying & planning, procrastination, stress, fear of failure, major selection or speaking in front of a group. Tips & tricks are single sessions that are mainly aimed at providing information. Workshops, on the other hand, take place in a small group, are more interactive and, in addition to informing, mainly focus on strengthening your skills. More details about the tips & tricks sessions and the workshops (only in Dutch) can be found on the student portal. Or contact STIP!
Do you have a specific question that requires a customized approach? Take part in group coaching! In a small group of students you will work on your specific questions about study skills and planning, supervised by a study coach. Exceptionally, individual coaching is also an option, both online and on campus. In an intake will be explored which guidance is best suited to your question. More details about group counseling and individual counseling can be found in the student portal. Or contact STIP.

In the student portal you will find all information about the full range under 'Support & Coaching'. Both individual and group sessions are free. Individual guidance is possible in English.