Frédéric Huybrechs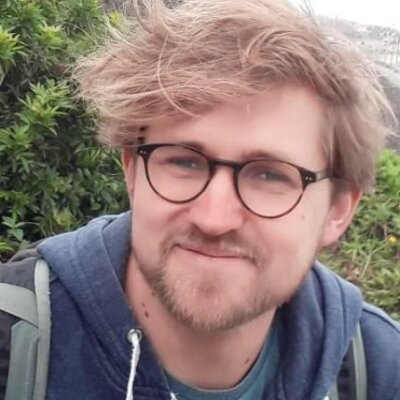 Short Bio
I am a postdoc researcher in Development Studies at the Institute of Development Policy (IOB) of the University of Antwerp. During my first Master's degree, an M.Sc. in Business Engineering, I was trained as an applied economist and majored in Finance. Afterwards, I went on to study International Development and Environment at the University of Manchester. I have then worked as a research assistant at the University of Antwerp's department of Sociology, to work on the topic of 'fuel poverty in Belgium', before starting my PhD studies in Development Studies at the IOB.
In 2018 I successfully defended my PhD thesis, entitled 'A political ecology approach to green microfinance: development pathways and avenues for transformative microfinance'. I analysed links between microfinance and the environment from a political ecology perspective, inquiring into how such practices interact with the existing socio-institutional context in which they intervene. Throughout this analysis, I pointed to the unpredictable, emergent and political character of development processes and human-nature interactions. The research had a strong empirical component through a mixed methods analysis of a particular green microfinance project in Nicaragua, based on approximately 1,5 years of research in Nicaragua.
For the moment, I work on the topic of (green) microfinance and rural development through an action-research project, funded through the Belmont Forum and Norface Programme on Transformations to Sustainability. The aim of the project is to better understand the role of microfinance in the advancement of the cattle-drive agricultural frontier and to co-identify institutional processes to transform today's socio-ecologically detrimental pathway. We thereby develop key partnerships and collaborations with a microfinance institution, local deliberative platforms and a citizen-based research approach to climate monitoring. This research and the related conceptual discussions on what a 'transformation to sustainability' entails has deepened my scientific expertise in global and local governance issues related to social-ecological change and climate/environmental concerns.
I am also a member of the European Microfinance Platform action group on Green, Inclusive and Climate-smart Finance, have done a consultancy project on Green Microfinance for the Inter-American Development Bank, and worked for two years as a project officer for KOMOSIE on the valorisation of Food Surpluses in the Social Economy.
Selected Publications
In these years of multi- and transdisciplinary research on the environment-development nexus, I published over 25 journal articles, book chapters and working papers, including publications in Geoforum, Ecological Economics, and Current Opinion in Environmental Sustainability. (see also my full publication profile on University of Antwerp, ResearchGate and GoogleScholar).
Journal Articles
Huybrechs, F., Bastiaensen, J., & Van Hecken, G. (2019). Exploring the potential contribution of green microfinance in transformations to sustainability. Current Opinion in Environmental Sustainability, 41, 85-92. doi: https://doi.org/10.1016/j.cosust.2019.11.001
Van Hecken, G., Kolinjivadi, V., Windey, C., McElwee, P., Shapiro-Garza, E., Huybrechs, F., & Bastiaensen, J. (2018). Silencing Agency in Payments for Ecosystem Services (PES) by Essentializing a Neoliberal 'Monster' Into Being: A Response to Fletcher & Büscher's 'PES Conceit'. Ecological Economics, 144, 314-318. doi: https://doi.org/10.1016/j.ecolecon.2017.10.023
Huybrechs, F., Bastiaensen, J. Forcella, D., & Van Hecken, G. (2016). La microfinance pour les services environnementaux – enseignements politiques du Proyecto CAMBio au Nicaragua. Revue Tiers Monde, 225: 125-154. https://doi.org/10.3917/rtm.225.0125
Van Hecken, G., Bastiaensen, J., & Huybrechs, F. (2015). What's in a name? Epistemic perspectives and Payments for Ecosystem Services policies in Nicaragua. Geoforum, 63(0), 55-66. doi: http://dx.doi.org/10.1016/j.geoforum.2015.05.020
Huybrechs, F., Bastiaensen, J., & Forcella, D. (2015) Guest editorial: An introduction to the special issue on green microfinance. Enterprise development and microfinance, 26(3), pp. 211-214. doi: https://doi.org/10.3362/1755-1986.2015.018
Book chapters
Bastiaensen, J., Huybrechs, F., & Van Hecken, G. (2019). The role of microfinance and financial inclusion in the quest for environmental sustainability. In M. Hudon, M. Labie, & A. Szafarz (Eds.), A Research Agenda for Financial Inclusion and Microfinance (pp. 75-85). Cheltenham, UK: Edward Elgar Publishing.
Bastiaensen, J., Romero, M., & Huybrechs, F. (2019). Addressing climate change with Microfinance Plus: experiences in cattle and coffee regions of Nicaragua. In M. O'Connor & J. Silva Afonso (Eds.), Emerging Challenges and Innovations in Microfinance and Financial Inclusion (pp. 13-37). Cham, Switzerland: Palgrave Macmillan.
Huybrechs, F., Bastiaensen, J., Forcella, D., & Van Hecken, G. (2015). Enfrentando la vía ganadera extensiva: potenciales y limitaciones de Pagos por Servicios Ambientales y Microfinanza Verde. In J. Bastiaensen, P. Merlet, & S. Flores (Eds.). Rutas de desarrollo en territorios humanos : Las dinámicas de la vía láctea en Nicaragua (pp. 373-402). Managua: UCA Publicaciones.
Blogs and opinion pieces
'Urgent action on climate change must go beyond microfinance "business as usual"", blogpost on website of European Microfinance Platform together with Johan Bastiaensen. Published online January 29, 2020. http://www.e-mfp.eu/blog/urgent-action-climate-change-must-go-beyond-microfinance-business-usual
'Political ecologists in solidarity with Nicaragua', blogpost on website of Political Ecology Network (POLLEN) together with Noemi Gonda, Rene Rodriguez-Fabilena, Gert van Hecken and other (anonymous) Nicaragua colleagues. Published online August 2, 2018. https://politicalecologynetwork.com/2018/08/02/essay-political-ecologists-in-solidarity-with-nicaragua
Afdeling
Statuut & functies
Bijzonder academisch personeel
academisch medewerker (AAP)
Admin. & techn. personeel
Interne mandaten
expertenorgaan
expertenmandaat
bestuursorgaan
bestuursmandaat