Rogier van Kooten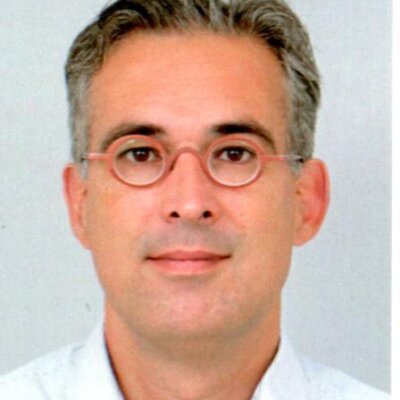 2016 - : PhD researcher GIStorical Antwerp-project
In their 2014 History Manifesto Guldi and Armitage provide a passionate argument for the huge societal relevance of historical data and long-term analysis, when combining new digital ways of data-analysis with in-depth historical contextualization of these data. This is precisely what GIStorical Antwerp II aims to do: creating a spatial digital infrastructure, which not only integrates a large amount of historical data informing us on the urban past, but also allows a rapid social contextualization of data by using a Geographical Information System (GIS). The PhD project will both contribute to the realization of GIStorical Antwerp II and serve as a test case of the new infrastructure. I will work closely together with dr. Iason Jongepier and Mr. Ric Janssens.
Realizing GIStorical Antwerp II requires the following steps:
1. The geographical reach of GIStorical Antwerp will be extended with the suburban area.
2. For eight periods in time - starting 1584 - a high resolution social map is created.
3. For each of the eight sample periods advanced, social indicators (ownership, wealth, profession, inhabitants, family composition) are processed in a relational database.
4. The topographic authority will be extended. This is a dataset geo-locating and integrating consecutive systems of street names, house numbers and cadastral numbers.
5. Additional geo data will be incorporated. These are pre-existing social datasets: probate inventories 16th-19th century, foreigners' files, newspapers 1891-1920 and environmental permits.
Urban Crisis and Inequalities: Economic, Social and Spatial Redistributions in 'boomtown' Antwerp 1582-1612
My PhD will be about shrinking cities caused by a major shock (war, famine or epidemics and its consequeces for (socio-spatial) distribution of income and wealth. From several recent historical and present day studies we learn that crises vulnerability impacts economic inequality (and possibly vice versa). Walter Scheidel, who studied the history of human inequality since the end of the last Ice Age, even claims that only catastrophic societal disruptions, like wars, famines or epidemics, are able to interrupt the otherwise autonomous and unstoppable process of rising inequality. It would also suggests that the (super) Kuznets curve or 'inverted U shape' of inequality is probably not a fluent line but in some cases a saw-tooth shaped trend. As Scheidel demonstrates, history is full of these catastrophes. History therefore provides us plenty of opportunities to study this redistribution mechanism in more detail. What were its main components? How did they interact? And can a spatial perspective add new insights?
In order to test the GISTorical Antwerp II infrastructure, I will use a socio-spatial approach to study the consequences of mass emigration after the city's surrender to Farnese in 1585. The housing market wll serve as proxy. Empty houses and foreclosures will serve as decline indicators.
Supervisors:
Professor dr. T. Soens, Faculteit Letteren en Wijsbegeerte, Departement Geschiedenis (Centrum voor Stadsgeschiedenis)
Professor dr. B. Blondé, Faculteit Letteren en Wijsbegeerte, Departement Geschiedenis (Centrum voor Stadsgeschiedenis)
Recent publications include:
R. van Kooten, 'Levelling Through Space? The Redistributive Capacity of Demographic Decline in Antwerp's Darkest Hour (1584-1586)', in: B. Blondé, H. Greefs, S. Geens e.a. (red.), Inequality and the City in the Low Countries (1200-2020) Studies in European Urban History (1100-1800), dl. 50, Turnhout: Brepols, (2020), 233-251.
R. van Kooten and R. Vermoesen, 'Achttiende-eeuwse procesvoering over informeel krediet in kleinhandelsverkeer in Aalst', in: Het Land van Aalst, 72/3 (2020), 114-126.
R. Vermoesen and R. van Kooten, 'Peasants' Paradise: A Comparison of Kings County, New York, and Inland Flanders Economies in the Seventeenth and Eighteenth Centuries', in: de Halve Maen, 90/1 (2017), 13-20.
R. van Kooten and R. Vermoesen, 'Landbouw in Nieuw Nederland. Commerciële circuits en de rol van intermediairs op het platteland rond Nieuw Amsterdam in de zeventiende eeuw', in: Tijdschrift voor Geschiedenis, 130/4 (2017), 545-564.
2015 - 2016: MA History
"Like a child in their debt, and consequently their slave"? Power structures in the commercial circuits of a colonial agro-system near New York around 1675
This thesis explores the commercial circuits and networks in the interior regions of New Netherland, where seventeenth century colonial settlers exchanged goods and services. Research in the Low Countries has shown that in rural areas, factors such as land tenure, distribution of landownership, company structure and ecology influenced which products and services were traded and who dominated the commercial circuits. Large farmers in some parts of Flanders for example, acted as powerful intermediaries (production pedlars) between the small local peasants and city merchants by exchanging the use of capital goods like ploughs and horses for labor.
However, the situation in the North American colony of New Netherland was very different. The findings showed that the combination of the ample availability of land and the small population size had led to a situation where almost three-quarters of rural households owned more than enough land, livestock and horses to be self-sufficient. Transactions in labor and capital therefore played only a minor role. Exchanging agricultural and non-agricultural imported goods with merchants in the urban circuit, by contrast, justified an intermediary role. Especially to serve rural households who lacked enough land or were active in non-agricultural professions. And, while contemporary sources speak of the fear for the dominance of the merchants in setting prices for agricultural goods, the findings show that rural players actually may have operated rather autonomously and were able to set prices independently of market price volatility.
Supervisor:
1997-2016: Career in IT projectmanagement and consultancy
A.o. Rabobank, F. van Lanschot Bankiers, Logica (CGI) and Achmea
1991- 1997: MSc Social Sciences
Tilburg University, the Netherlands
Afdeling
Statuut & functies
Bijzonder academisch personeel