IOB has developed an alumni policy, building on eleven alumni engagement domains, including research, education, global outreach, student recruitment, widening participation, employability, representation, professional development, recognition, philanthropy, community, professional development, …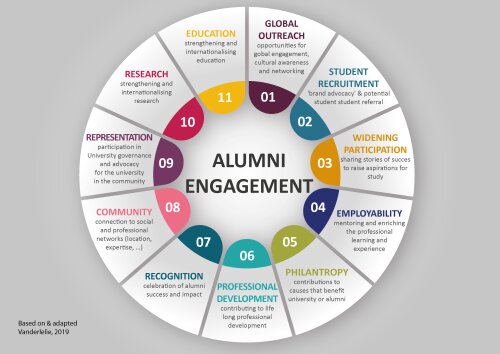 For each of these dimensions, activities have been designed taking place in the North, the South and online, linking students, alumni, staff and the broader IOB community.
Finally, several alumni 'spaces' facilitate interaction. To allow for more structural alumni networks, IOB focused on building a global IOB alumni community using online interaction tools, while also setting up national and regional IOB alumni networks for live interaction in some (partner) countries.