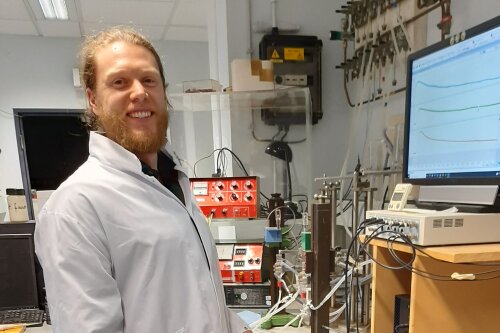 Chemotherapy-induced functional myocardial alterations: is a HFpEF stage preceding HFrEF?
Host organisation: University of Antwerp, Belgium
Supervisor: Prof. Constantijn Franssen
​Brief biography: Hi, my name is Dustin I am from Germany. I did my Master of Science at the university of Hamburg (DE) in Molecular Life Science. There I focused on inhered cardiovascular diseases. Now I am the early stage researcher number 14 of the INSPIRE project at the university of Antwerp (Belgium). The focus of my project is to evaluate chemotherapy (using Anthracyclines) induced alterations in the myocardium and endothelium, which are related to passive stiffness and diastolic dysfunction. Moreover, I will investigate if diastolic abnormalities precede systolic alterations. Anthracyclines are widely used (mostly in breast- and childhood- cancer therapy) and effective chemotherapeutics, but they can also lead to cardiotoxic effects. Unfortunately, cardiotoxicity remains unexpected and unexplained in many cases. Therefore, I will perform translational research aiming to develop novel strategies for identifying patients at risk of developing cardiotoxicity upon anthracycline treatment.