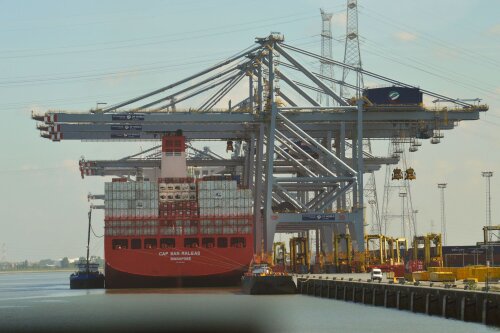 Pharus is proud to be located in Antwerp, Belgium, a city that is unique in its combination of local, regional, national and international influences and talents. The second-largest port in Europe and the second-largest petrochemical centre in the world, the Port of Antwerp has always been a global hub of innovation. A vital link in the world's supply chains, it stands at the forefront of sustainability, digitalisation and mobility.

This spirit of innovation pervades the surrounding area as well. The Antwerp region is the leading economic hub in Flanders and an important gateway to Europe and beyond. It is a hotbed for new businesses and a place where industry is constantly transforming itself. Its strong industrial heritage has led to both complex legal challenges and a ,'can-do' mindset when it comes to finding creative and proactive solutions.


Less than an hour from Brussels, the capital of Belgium and the administrative centre of the European Union, the Pharus headquarters serve as a hub of collaboration and international expertise. It welcomes all project stakeholders, with their various challenges and perspectives, for a unique and collaborative experience that will ensure their project is ready for the future.

"Antwerp province is a well-connected, dynamic and thriving region, thanks to successful synergies between science and education, between arts and culture, thanks to innovative and openminded entrepreneurship. At the same time, an incredibly fast-changing context and society with ever-evolving challenges also continually raises new legal questions that need solid answers. Therefore, focusing on and investing in the quadruple helix of cooperation between government, academia and in particular the Antwerp Law Faculty, the private sector ánd our citizens remains key."
Cathy Berx, Governor of the province of Antwerp