Peter Lemmens​

28 April 2021
14:00: screening of the film 'Reverse Engineering'. Live stream via https://youtu.be/uMoVDjBasns​
16:00: public defence online. Send a message to peterlemmenspeter@gmail.com if you want to attend.
Supervisor: Pascal Gielen (UAntwerp), Johan Pas (Royal Academy of Fine Arts Antwerp)

Abstract
This research aims to include a set of intangible aspects of artistic production and distribution and deploy these as critical and aesthetic moments. Borrowing from Fan Fiction, as a divergent field that relies on self-organization, I wanted to look at an artwork's operational levels for its social, economical, political and artistic capacity. On this intersection, I question how to organize oneself as an artist as I look for unsound methods and indirect approaches. To be indirectly involved as in Fan Fiction, to be engaged alongside something else is an entry point disguised as an exit. My artworks are demarcations not only of what needs to be done differently, but also of what can be done simultaneously. In this way, I like to step away from binary thinking into the ambiguous, the superimposed and the paradoxical. I adopt a strategy of simultaneity that looks for small diversionary tactics as a permanent, fragile mode of production and distribution. The research looks for its necessity, not in depicting models for linear problem-solving within a work, but in creating interfering moments of paradoxical thinking beyond the work. In this way, I look at how to create slow, indirect narratives of involvement. Through the lens of distribution I expand the question of "what is produced" with "how it's produced".
The digital publication 'exit strategies and a stand alone complex' can be downloaded at http://diversions.be/downloads/book.html.​
Ali Moayed Baharlou​

19 February 2021 - 17:00 p.m.
Online defence: please register before 18 February via Ali.MoayedBaharlou@student.uantwerpen.be
Supervisors: Dr. Philippe Meers (UAntwerp), Dr. Tom De Smedt (Sint Lucas Antwerp)​

Abstract
Parallel narratives, different elements and forms of representations and their influence on the audiences' perception researches parallel narratives in film and how choice can lead to different destinies for the protagonist. The questions raised are how the audiences perceive these topics in parallel narratives and how filmmakers can change or manipulate the perception of choices, multiple paths and free will by diverse narrative elements, devices and different forms of representations.
​Julia Miller​

14 October 2020

Supervisors: dr. Bruno Blondé (UAntwerp), dr. Eugeen Schreurs (Royal Conservatoire Antwerp) and dr. David Burn (KU Leuven)
Abstract
This PhD project researches the use of recorders in performing sacred music in Spanish cathedrals and churches during the sixteenth and early seventeenth centuries. As well, it examines the interaction of the historical findings with artistic questions arising in twenty-first-century performance of this sacred music repertoire.
When today's musicians seek to perform sacred Renaissance works in an historically informed manner, they are confronted with an array of questions arising from original music sources which did not generally specify the use of instruments or the manner of arranging the music for performance. Paradoxically, while numerous sets of recorders were purchased by ecclesiastic institutions during the period studied, most contemporary sacred music did not specifically call for their use. As well, surviving sixteenth- and early seventeenth-century documentation is highly fragmentary regarding the participatory role of recorders in sacred repertoire of this period.
At the same time, scholarly research and writing had not addressed this issue. Sacred music of this era offers the modern musician a large and rich potential repertoire of supreme quality and beauty. Therefore, in seeking an historically informed basis for performance, this doctoral project asks if recorders were used in such works in Spanish ecclesiastic institutions during the sixteenth and early seventeenth centuries, and, if so, how.
​Geert Goiris​

9 May 2019

Supervisors: Luc Pauwels and Johan Pas
Abstract
World Without Us is a practice based Phd in visual art.

Rather than stemming from a defined hypothesis or research question, it should be understood as a visualization experiment anticipating a world without humans.
These excercises in imagination take shape in three interconnected presentations: two consecutive exhibitions and a publication.

The exhibitions wants to pronounce the perceptional shift caused by current anxieties about the future of our planet.
Fundamental changes in our ecosystem and the rise of artificial intelligences are modifying the world as we know it. The future of humankind will be a very different one. How does this affect our psychological state of mind, our imagined futures and premonitions? In this 'age of uncertainty' the individual is overpowered by alarmist, conflicting information. Are we suffering from epochalism, the belief that our current era is unique in human history because it represents a disruptive break with the past? Or are we actually at a tipping point between self-preservation and self-destruction? Some of these images foreshadow what is left when humans have vacated the scene.
Still and moving photographic images are on view: framed prints, monumental wallpaper prints, analogue slide projections and a video installation.
The images are exhibited in a scenography designed in close collaboration with architect Kris Kimpe.

The book accentuates the spatial character of my recent work by presenting a number of installation views of the exhibitions in Antwerp and Bologna. Next to this documentation, a sequence of photographs and an extensive interview with Steven Humblet is presented in the book to further investigate the narrative potential of still images in distinctive spaces and temporalities: the exhibition space, the book space and in time-based media such as video-installations and analogue slide projections.

During this Phd research I continued to develop a practice where fragmentation and different modes of narrativity are activated to evoke a possible, but unwanted future.


World without Us
Exhibition De Lange Zaal - Royal Academy for Fine Arts Antwerpen November 15th – December 20th 2018

Terraforming Fantasies
Exhibition Palazzo De' Toschi – Bologna January 29th- February 28th 2019

World Without Us, Monographic Publication
Roma Publications, Amsterdam
Release date: May 9th 2019
Photographs, video installation and analogue slide projection: Geert Goiris
Interview, text editing: Steven Humblet
Additional text editing: Robert Enoch
Exhibition scenography: Kris Kimpe
Video Editing and colour grading: Xavier Dockx
Soundscape: Frederik Meulyzer
Graphic design exhibition leaflet: Bas Rogiers
Graphic design publication: Roger Willems
​Boy Vereecken​

3 May 2019

Supervisors: Prof. dr. Luc Pauwels and Michel Van Beirendonck
Abstract
Everything starts with an allegorical skit about the '1900' Art Nouveau style;
'… Loos began his battle with Art Nouveau a decade before "Ornament and Crime." A pointed attack comes in 1900, in the form of an allegorical skit about "a poor little rich man" who commissions an Art Nouveau designer to put "Art in each and every thing:" Each room formed a symphony of colours, complete in itself. Walls, wall coverings, furniture, and materials were made to harmonise in the most artful ways. Each household item its own specific place and was integrated with the others in the most wonderful combinations. The architect has forgotten nothing, absolutely nothing. Cigar ashtrays, cutlery, light switches – everything, everything was made by him. … This Gesamtkunstwerk does more than combine architecture, art, and craft; it commingles subject and object: "the individuality of the owner was expressed in every ornament, every form, every nail." For the Art Nouveau designer this is perfection: "You are complete!" he exults to the owner. But the owner is not so sure: this completion "taxed [his] brain." Rather than a sanctuary from modern stress, his Art Nouveau interior is another expression of it: " The happy man suddenly felt deeply, deeply unhappy . . . He was precluded from all future living and striving, developing and desiring. He thought, this is what it means to learn to go about life with one's own corps. Yes indeed. He is finished. He is complete!" … For the Art Nouveau designer this completion reunites art and life, and all signs of death are banished. For Loos, on the other hand, this triumphant overcoming of limits is a catastrophic loss of the same – the loss of the objective constraints required to define any "future living and striving, developing and desiring." Far from a transcendence of death, this loss of finitude is a death-in life, as figured in the ultimate trope of in distinction, living "with one's own corpse."'
Hal Foster, Design and Crime (And Other Diatribes), Radical Thinkers, Verso Books 2002, pp. 13-5.
Boy Vereecken is an Art Director and Editorial Designer based in Brussels. After graduating from LUCA School of Arts in Ghent (M.A.) and the Werkplaats Typografie (M.A.) in Arnhem, he started his practice in Brussels. From 2012 till 2019 he held the position of Art Director at the Kunsthalle Wien, a position that was rewarded with the German Design Award in 2014. Recent projects include the Art Direction for the Tai Kwun Contemporary's Hong Kong Art Book Fair and the Belgian Pavilion for the Venice Biennial 2019. In 2016 published Signature Strengths and in 2019 Herewith the Clues, both dealing around notions of publishing history.
Jury
Individual PhD Commission (IPC)
Supervisor prof. dr. Luc Pauwels (Dept. of Communication Studies, University of Antwerp)
Supervisor Michel Van Beirendonck (Tutor Graphic Design, Sint Lucas Antwerpen)
Expert dr. Goran Petrović (Research Affiliate at Ghent University and Assistant Professor at Sciences Po Paris)
Chair IPC prof. dr. Paolo Favero (Film Studies and Visual Culture, Dept. of Communication Studies, University of Antwerp)
External jury members
Laura Herman (Curator at La Loge, writer and editor, theory tutor at the Dept. of Contextual Design, Design Academy Eindhoven)
Sophie Nys (Visual artist, tutor at LUCA School of Arts)
Chair jury ARIA
Prof. dr. Bart Eeckhout (Dept. of Literature, University of Antwerp)
​Chin Cheng Lin​

6 March 2019

Supervisors: Jozef Colpaert, Ludwig Albert and Eugeen Schreurs
Abstract
This interdisciplinary artistic research concerns three aspects of applied Tai Chi movements, educational performing technique and artistic inspiration in marimba playing: investigation of musician's movements and defining characteristics of marimba playing, development of online instructions with applied Tai Chi approach in marimba playing and evaluation of this approach in marimba education, and application of Tai Chi in musical compositions and discovering the connections between marimba and Tai Chi.
The study examined randomized trials studying the influence of Tai Chi movements on marimba playing and measured two controlled groups, the Tai Chi intervention and the control group, by using 3D motion capture and real-time audio recording.
The research showed that the playing of the marimba became noticeably better. It had a favorable influence on the control of breathing, the feeling of gravity, by the application of Tai Chi movements in the upper and lower body. More research is needed into the physical analysis and the educational method for performing the technique.
​On Ying (Adilia) Yip​

31 October 2018

Supervisors: Henk de Smaele and Kathleen Coessens
Abstract
The aim of this practice-based project is to search for new performance perspectives for the marimba (invented in the 1910s) by inquiring into the West African music tradition—the balafon of the Bobo and Bamana peoples living in Mali and Burkina Faso. Through a triangulation of research methodology—participant-observation, literature and artistic practice—I have gained insights into the artistic experience of stepping into the 'unknown' balafon world.
The written result is a discussion of how I have overcome the obstacles of learning, performing and listening to balafon music, and how these experiences have renewed and enriched my original artistic practice and ideas. Due to the music's oral tradition, the balafon polyrhythm and melodic materials are embodied in forms of bimanual coordination patterns rather than symbolic representation. Music-making is largely informed by the performer's motoric sensory, and body movement is given a crucial role in music communication and sensory perception.
The second purpose of this research is, therefore, to apply these balafon practices to Western performance. This yields as artistic outcome—five commissioned compositions for the marimba and a concert program 'In the Heat of the Moment'.
​Haseeb Ahmed​

3 October 2018

Supervisors: Prof. Staf Van Tendeloo and Werner Van dermeersch
Abstract
Haseeb Ahmed's art practice integrates methodologies from the hard sciences in search of a techno-poetics. His exhibition at M HKA, as part of his public defence unfolds his ongoing Wind Egg experiment.
The concept of 'wind eggs' postulates that animals and people can be fertilised by the wind – a belief held for millennia by ancient Egyptian, Arab, Indian, European and Chinese cultures. Ahmed has worked to realise this idea with state-of-the-art wind tunnel technology at the von Karman Institute for Fluid Dynamics in Belgium.
In the process of personifying the wind he blends art and aeronautics, myth and technology, reflecting the human capacity to project empathetic sensibilities onto nonhuman things. A project that moves from antiquity to astrobiology, the exhibition will function as a test-site for imagining the possibilities for humans to reproduce without men and with the wind.
Ahmed received his Masters from the MIT Program in Art, Culture, and Technology and received his Bachelor of Fine Arts at the School of the Art Institute of Chicago. He was previously also a resident at the Jan van Eyck Academie in Maastricht. His work has been exhibited internationally including at the Museum of Contemporary Art Chicago, the Gothenburg International Biennial of Contemporary Art, and the Museum Barengasse Zurich. Haseeb Ahmed is based in Brussels.
Jury:
Individual PhD Commisssion
Prof. Dr. Florian Dombois (visual artist, professor and head of Research Focus in Transdisciplinarity at Zurich University of the Arts)
Prof. dr. Staf Van Tendeloo (University of Antwerp, EMAT Research Laboratory)
Werner Van dermeersch (architect, professor at St Lucas School of Arts Antwerp)
Prof. dr. Pascal Gielen (University of Antwerp, ARIA, CCQO)
External jury members
Prof. dr. Beatrice de Gelder (director of the Brain and Emotion Laboratory, Maastricht​ University)

Prof. dr. Olivier Chazot (Head of Aeronautics and Aerospace department at Von Karman Institute for Fluid Dynamics, Brussels)
Chairman jury
Prof. dr. Bart Eeckhout (University of Antwerp, ARIA)
Matthias Heyman
23 March 2018

Supervisors: Alexander Dhoest and Eugeen Schreurs
Abstract
This research project offers a comprehensive study of the life, music, and legacy of jazz bass player James 'Jimmie' Blanton, Jr. (1918–1942). Best known for his tenure with Duke Ellington and His Orchestra between 1939 and 1941, Blanton is widely regarded as one of the key figures in the development of jazz bass playing. From 1946 on, an iconic narrative came into being that established him as an artistic hero in the pantheon of jazz (bass) history. In most literature, such icons are treated in generalizing, uncritical manners, resulting in a flawed, limited understanding of Blanton. Previous studies have primarily focused on his recorded solos from 1940, and rarely compare his work to that of his fellow bass players. This research is the first to consider Blanton's complete recorded body of work taken from his entire five-year career, including a large number of broadcasts and live versions. Furthermore, considerable attention is dedicated to his accompaniments, and his work is properly contextualized with a selection of that of his peers.

Through a combination of biography and musical analyses, I reevaluate the importance this bassist holds in the history of jazz, adding nuance to his iconic status. This is achieved through an interdisciplinary methodology, building upon such diverse methods as archival research, reception study, music analysis, visual analysis, and historically informed performance practice. As such, this research, the first one in Belgium to focus on jazz, offers new insights into the historical development of jazz bass playing up to the 1940s, into the social and musical milieus Blanton belonged to, and into the role Ellington played in Blanton's development as a performer. Furthermore, a number of technical matters are addressed, in particular his performance posture and the impact recording technology had on his reception.

Overall, I argue that Blanton did indeed play a transformative role in the development of string bass playing in jazz, yet should also be considered as part of a continuum of bass players that each in their own way contributed to this evolution. While Blanton's approach laid the foundation for how the majority of future bassist soloed and accompanied, he himself relied in part on the groundworks established by other bassists such as Wellman Braud and Walter Page, his own musical influences such as tenor saxophonist Coleman Hawkins and pianist Art Tatum, and Ellington's earlier experiments in writing for the string bass.
​Wesley Meuris​

1 September 2019

Supervisors: Herwig Leirs and Werner Van dermeersch
Abstract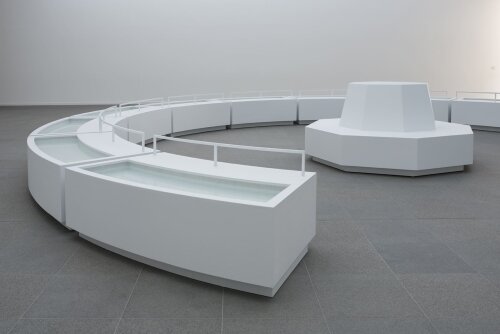 ​Jan Schacher​

18 April 2017

Supervisors: Prof. dr. Erik Myin and Prof. dr. Kathleen Coessens