May I introduce myself...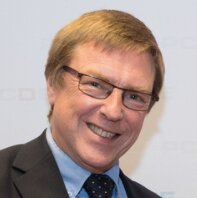 Prof. Johan Wens is general practitioner in Ekeren (Northern part of Antwerp) where he works part time in a GPs surgery, together with his wife Annick De Strooper who also is a GP. More information on the "GPs' Surgery Muysbroek" can be find on the website which is in Dutch langauge.

As a member of staff he is appointed to the University of Antwerp, Faculty of Medicine and Health Sciences, Department of Primary and Interdisciplinary Care, Center for General Practice/Family Medicine. Besides he is appointed as Visiting Professor at the Univeristy of Medicine and Pharmacy in Hue (Vietnam).
His main activities are centered around teaching, research and rendering of services

Teaching:
- Bachelor 3 Module 'Evidence Based Medicine
- Master 2: Introduction sessions on General Practice and Palliative Care
- master 3: director of master theses
seminars on general practice
- ICHO: examiner of final oral test for the master-after-master degree of "General Practitioner"
director of master-after-master thesis

Research:
His main research interests are situated in the field of chronic and complex care delivery and interdisciplinary health care.
Besides he is specially interested in topics as multi-morbidity, poli pharamcy, complex care delivery. Recently his main resaerch activities were focussed on palliative care. He is director of several PHD thesisses in this field and coordinates research in palliative care to vulnerable people and implementation research of Primary Care / Family Medicine in Vietnam.
Rendering of Services:
Johan Wens is honorary chairman of the local GPs' Circle of Northern Antwerp.
He represents the University Department in several regional and national task forces, working committees and advisory boards as RIZIV (National Institute for Sickness and Invalidity Insurance), NRKP (National Council for Quality Promotion in Health Care), Domus Medica (GPs' Organization), Accreditation Council . He is actual Chairman of "Palliative Help Antwerp" (PHA - website in Dutch) and the 'Diabetes Interactive Education Program' (DIEP - website in Dutch and French). In February 2017 he handled over the chairmanship of Primary Care Diabetes Europe (PCDE - website in English) to prof. Xavier Cos Claramunt (ESP).