Master's Thesis
Ellen wrote her Thesis about Belgian tomatoes, and why they are cheaper and more sustainable than Spanish imports
What's cheaper: importing Spanish tomatoes in the winter months or growing them yourself in Belgium? Ellen Peeters (Business Economics, 2019) researched this in her Master's Thesis.
In her Thesis, Ellen looked at economic costs and societal costs (such as accidents, pollution and climate change). She compared Belgian tomatoes to imported tomatoes from Spain, which is Europe's biggest producer and exporter in this sector.
"When growing tomatoes in Belgium, the external costs consist mostly of CO2 emissions – but that's only 2% of the total cost. The other costs are production costs, such as energy and labour", says Ellen. To grow tomatoes in winter in Belgium, you need a lot light and warmth, which represent a large portion of the costs.
When tomatoes are imported from Spain, the production costs are lower, but the external costs are much higher. Transport, in particular, contributes to higher costs.
Ellen compared the two countries by looking at the break-even price. Ellen: "If you only look at the economic aspect, Spanish tomatoes are cheaper than Belgian ones. But if you look at the external and societal costs, the whole story changes."
​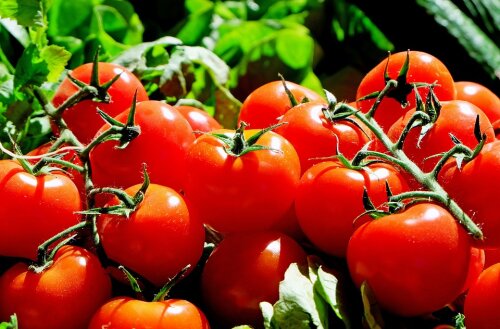 ​