Classic and Modern Methods of Epidemiology

• How fast is a newly emerging virus spreading and how can we slow it down?
• What makes people sick? Certain genes? Certain behavior? Other determinants?
• How do we best diagnose diseases? What is the prognosis of a disease? What improves or worsens the prognosis?
• How effective are interventions in daily practice?

Are you intrigued by questions like these? This course introduces the student to the basics of epidemiology. The focus is on the methodology of the study of the occurrence of health and disease in human (and by extent in animal) populations.

A passionate, dedicated, and caring team with a wide range of expertise in epidemiology supports this micro-credential course. In addition, it will be embedded within the Master of Epidemiology (MEPI), which is valued for its solid and specific profile and is unique in Flanders. The course will have participants with diverse backgrounds, creating an inspiring and international classroom.

This course introduces the student to the basics of epidemiology. The course starts with an overview of the history and recent and new developments in epidemiology. Then, it covers in depth the measures of occurrence and association, and the concepts of causality and systematic error. Last, the main study designs used in epidemiology are discussed. In particular, the general concepts in relation to cohort, case-control and trials are explained.

• PhD Students in an appropriate research field (medicine, biomedical sciences, pharmacy…)
• Employees from medical/pharmaceutical companies with a bachelor degree
• Physicians
• Working people interested in epidemiology with an appropriate bachelor degree (see admission requirements)

Please note that the final day of enrolment for the University is October 6th, 2023.

For more information and advice regarding the combination of working and studying, you can contact Centrum West. Students enrolled in a micro-credential course combining this with a job can register as a working student to apply for additional facilities.

Studying the Micro-credential Classic and Modern Methods of Epidemiology at UAntwerp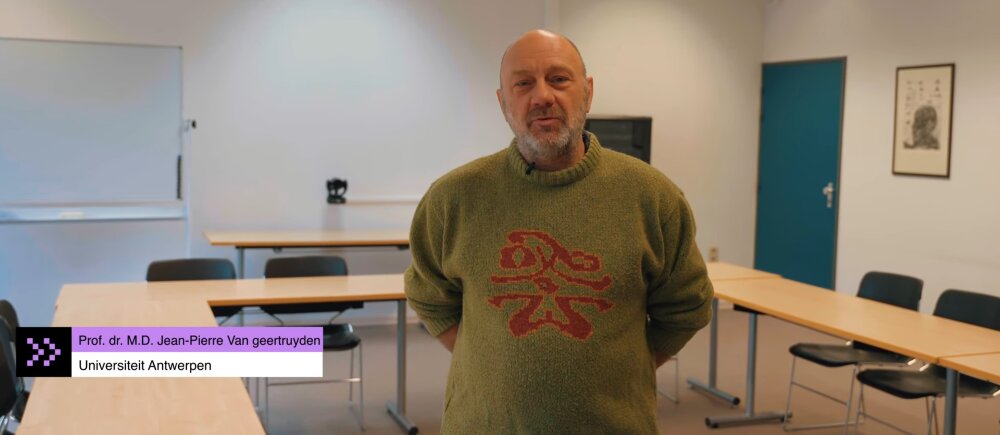 Two students about the Micro-credential of Epidemiology at UAntwerp