Important preliminary remark
IOB does not charge an application fee and does not have an agreement with third parties to facilitate applications. You should never accept to pay for information with regard to an application.

Always read the programme information and check the admission requirements before submitting an application. Please read the full procedure below before starting your application. We recommend that you have all required documents at hand before starting your application; these documents are listed below.
The link to the application form is available in the procedure overview below.
The application period for the academic year 2023-2024 starts on 1 November 2022.

The application process consists of two major parts:

part 1: academic assessment of the application
part 2: submission of hard copy academic documents and screening of authenticity
Self-financing applicants who have been admitted for the academic year 2022-2023 can transfer their admission to the academic year 2023-2024. They will follow a short flow in Mobility-Online and do not need to upload the required documents again. This short flow does not apply to VLIR-UOS scholarship applicants.

The combined results of the evaluation of part 1 and part 2 will determine if you will be admitted to the programme:
If your application is academically accepted and you have completed both steps of the application procedure, you will receive an admission letter and more information about the enrolment through Mobility-Online.
Unsuccessful applicants will also be informed. Decisions taken by the selection commission are final and without appeal. IOB will not engage in correspondence on this matter.
The application procedure at IOB is free of charge.
Take into account the deadlines and the time needed for legalisation and translation of documents for part 2. Note that you can only apply for one programme at a time. Applicants who submit 2 or more applications will automatically be refused for all programmes applied for.​
Part 1: Academic assessment of the application
The selection commission will assess your educational background, professional experience and motivation. Detailed information about the selection procedure can be found here. The academic assessment of your application takes place:

from mid-February to mid-April for VLIR-UOS scholarship applicants. Results of selection are announced between 1 and 15 May through Mobility-Online.

from mid-April to mid-May for self-sponsoring applicants who need a visa for Belgium. Results of selection are announced between 1 and 15 June through Mobility-Online.

within 3 weeks after submitting an application for self-sponsoring applicants who do not need a visa for Belgium. Results of selection are also announced between 3 weeks after submitting the application through Mobility-Online.

Start your application in the electronic application Mobility-Online. Need help with the application? A user guide is available. Or watch the instruction videos at the bottom of this page.
​Submit your application here from 1st November onwards. Enter your personal details and select your programme on the application form.
Once your application form is submitted, you will receive an e-mail to set up your Mobility-Online account.
Fill out all required information and upload electronic documents to support your application. No authentication of documents is necessary at this point. The following documents are required:

a copy of your valid international passport (identification page only);
your curriculum vitae;
your motivation letter. Your motivation letter should clearly elaborate on your motivation to attend the programme and how the acquired skills and knowledge will be used upon completion of the programme. It includes a description of your future plans and aspirations and why the programme is important in this regard. Your motivation letter has to be written in English;
a copy of all your original degree certificate(s). Documents in a language other than Dutch, French, German or English need to be translated;
a copy of all your original academic transcript(s). Documents in a language other than Dutch, French, German or English need to be translated;
an English language proficiency certificate if applicable. Check our language requirements here;
two letters of recommendation, preferably by (former) academic staff or by your supervisor in your organisation. Recommendations must be recent; referee letters older than 6 months will not be considered;
if applicable, an employer's certificate stating your present position within the organisation along with a description of your professional responsibilities. The employer should elucidate the significance of the Master programme for your future position and for the organisation as a whole;
applicants from the P.R. China must obtain a certificate of academic screening issued by the Academic Evaluation Centre (APS). The screening can take several months before a decision is proclaimed; it's therefore recommended to start the procedure on time. Please visit the APS website for detailed information.
Documents should be uploaded in PDF format. It is advisable to prepare all documents before starting an application.
Application details can only be edited until the last required document is uploaded. Once the last document is uploaded, you can no longer change application details!
An acknowledgement of receipt will always be sent to the applicant within 2 weeks of submitting an application.
Your application will now be academically assessed by the selection commission. Successful applicants will be invited to proceed with part 2.
​[TOP]​
Mobility-Online - part one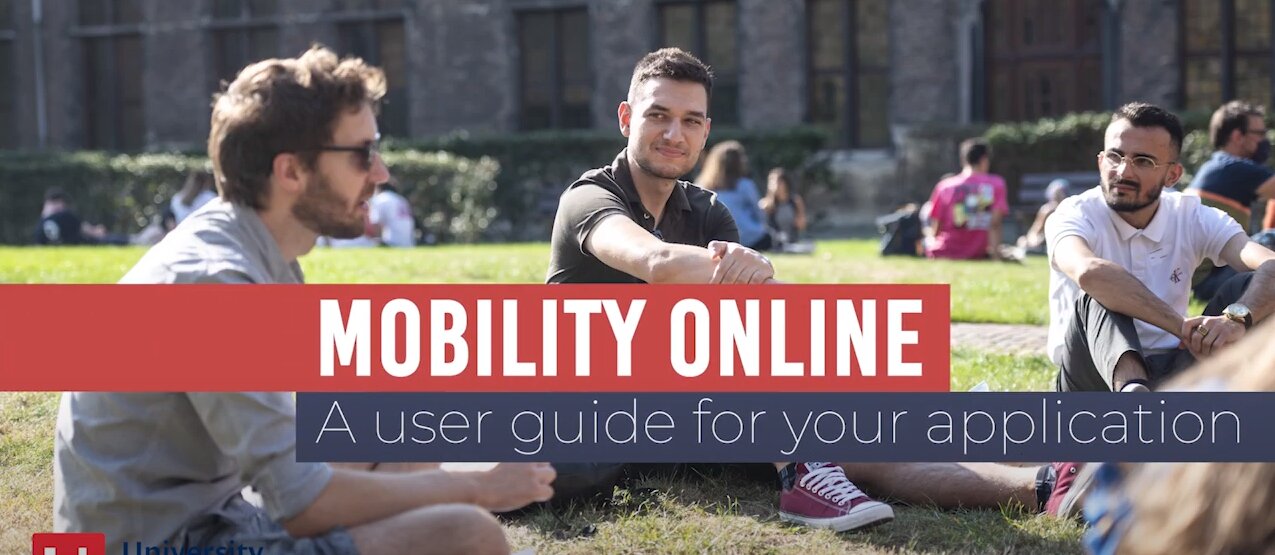 Mobility-Online - part two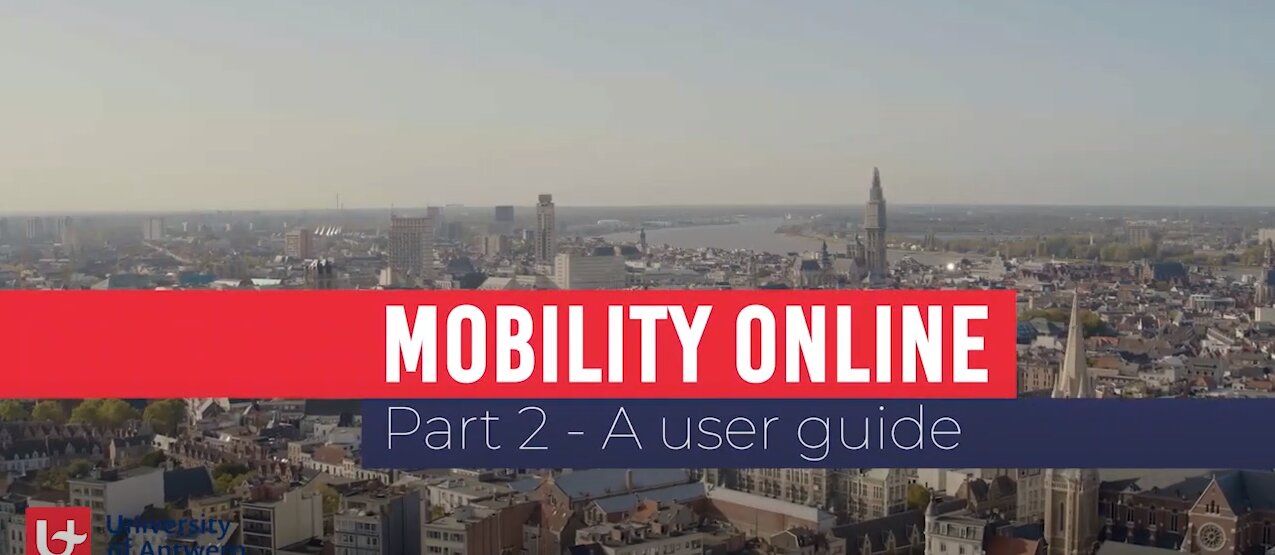 Part 2 Submission of hard copy academic documents and screening of authenticity
Upon positive academic assessment, you will be invited to submit authenticated photocopies of your academic documents. The admission office will screen the submitted hard copies of these documents and verify their authenticity. If needed, your previous educational institution(s) will be contacted.

The admission office has to receive your hard copies before the deadline mentioned under "Application deadlines".
Legalise the copy or copies of your degree certificate which you previously uploaded; only the degree which grants access to the IOB Advanced Master is required here. Use the proper legalisation method - detailed information is available under the section 'legalisation of documents'. Also note that if a translation is required, it has to be done by a sworn translator and the translation also has to be legalised. Academic transcripts do not need to be legalised but can be authenticated by the awarding institution. The original stamp and/or signature of the authorised person need to be visible.
Send the legalised copies to the admission office by post or courier. Please note that submitted documents (originals or copies) are never returned.
Postal address:
University of Antwerp
IOB Admission office
Prinsstraat 13
2000 AntwerpBelgium
Tel 0032 32 65 59 42
Contact person: Greet Annaert – greet.annaert@uantwerp.be
​[TOP]​

As soon as the authenticity of your hard copy academic documents is confirmed, you will be invited to download your admission letter from your Mobility-Online account. This admission letter will enable you to submit your visa application.

​[TOP]​