If you want to be sure of a workplace, you can book via Take a seat.

With a reservation you get priority over someone who occupies a workplace, but has not reserved or checked in.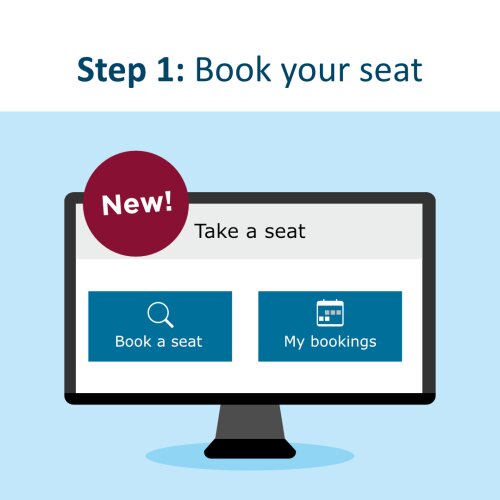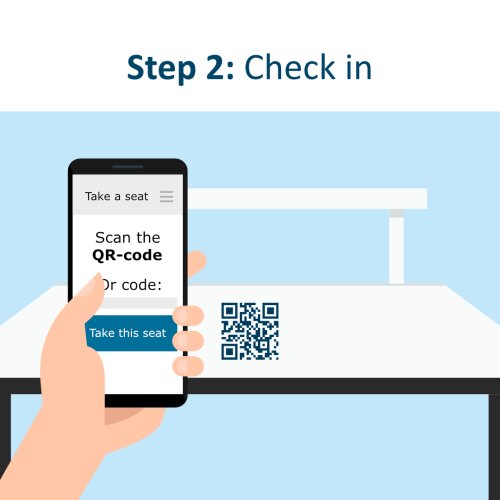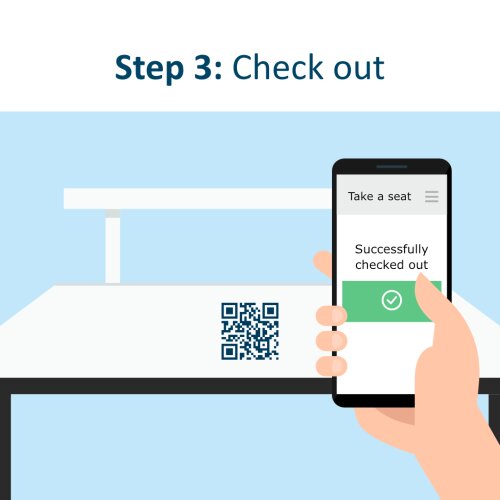 Book your seat in advance
Log in with your UAntwerp-account. If you don't have one, you can register at one of the information desks.
With a UAntwerp-account, you can book up to a week in advance, with a maximum of two reservations at once on your account (one booking per time slot). When a reservation has expired, you can make a new booking.
External users can book a seat fifteen minutes in advance, with a maximum of one reservation at once. When your reservation has expired you can make a new booking.

You can book a time slot of maximum four hours per reservation.
  Arrived at the library?
Go to the correct zone and find your booked seat via the code. Can't find the location of your seat? Ask one of our staff.
Check in via the QR-code on the table. You can check in from fifteen minutes before the start of your reservation until fifteen minutes after. After that your reservation will expire.  
Don't have a booking but found an empty seat?
Scan the QR-code to check the availability and to check in directly.
 Are you ready to leave? 
Scan the QR-code once more to check out and make your seat available for others.
Booking a group study room?

Change the number of people you're searching a seat for from one to two. This way the group study rooms will show in the search results. These rooms are only available for UAntwerp students and staff.

No search results?

Try to change the filters. Instead of searching in a certain zone or reading room, you can also choose to search for seats in the whole library. 

It might also help to change the time slot of your reservation

Book your favorite seat again?

Under the 'history' tab you'll find your previous reservations. You can easily book them again via the button.

Someone at your booked seat? 

If you have a reservation, you'll have priority. You can just ask them to leave. If you are early, you might need to wait until the start of your reservation, because they have booked the time slot before yours.

Do you have more questions we haven't answered here? Please ask our staff at the information desks or send a message to our helpdesk.