Module coordinator: Professor Esther van Zimmeren
Increased diversity enriches our societies but also results in many challenges and new legal questions. 'Wicked problems' such as climate change, poverty and migration confront lawyers in many legal domains and require complex solutions that can only be developed with an open and creative (legal) mindset, interest in other disciplines and a good understanding of various legal domains. This module explores diversity from several different perspectives and in different legal domains.
Explore the influence between genders, sexualities and the law by learning about feminist theory and jurisprudence, by analyzing selected fundamental legal debates such as gender discrimination in a labor context and same sex marriages and by studying the relevant legal framework in complex areas such as multi-parenthood.
Modern metropolitan cities are confronted with wicked problems on a daily basis, for instance in rethinking the city infrastructure, innovative building projects and developing into smart cities. Learn about planning law, property law, privacy law and human rights from an interdisciplinary perspective and contribute to building inclusive sustainable cities.
Gain new insights into the essential field of international and European immigration and asylum law, both with regard to EU nationals and their families and to third-country nationals.
Improve your understanding of the rights and obligations of employees and employers in an international and European employment context.
The module consists of these courses:
Advanced course: Genders, Sexualities and Law
Advanced course: Inclusive and Sustainable Cities and the Law
International and European Immigration and Asylum Law
Legal Issues of International Employment
Read more about each course in the study programme.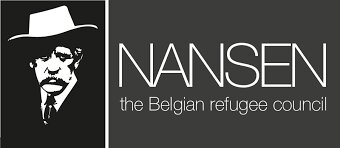 Current partner​​
Our legal clinic partner for this module is Nansen.​
Privileged Partners
Our privileged partners for this module are:
Tilburg University
University of Lodz
University of Eastern Finland
University of Westminster
National Law University New Delhi