Cedric Jenart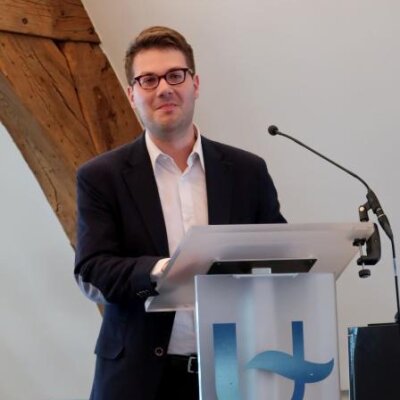 Cedric Jenart is a Doctor of Laws (Ph.D. University of Antwerp). He equally holds an LL.M degree (Harvard Law School as a Fulbright Boas and B.A.E.F. scholar), a Master of Laws (University of Antwerp and on exchange the Free University of Berlin, summa cum laude) and a Bachelor of Laws (University of Antwerp, summa cum laude).
He currently works as a magistrate (Adjunct-auditeur) at the Belgian Council of State after he ranked first at the competitive state exam. Cedric Jenart remains active at the University of Antwerp as a visiting lecturer (gastprofessor) or postdoctoral researcher (post doc navorser) in public law. He previously interned at the Belgian Constitutional Court and, having been admitted to the New York Bar, at various international law firms.
His completed Ph.D. research was funded by the FWO Flanders and has been partially performed as a visiting researcher at the Max Planck Institute for Comparative Public and International Law in Heidelberg (Germany), the University of Lille (France) and the University of Oxford (United Kingdom). It is summarized hereunder.
Constitutional principles on outsourcing rulemaking powers to non-politically-accountable actors in European states
Parliaments have always been regarded as playing a pivotal role in the creation of rules within democratic European states. Through its composition, Parliament is taken to represent the opinions and interests of society, which it serves through the legislative process.
However, what if Parliament is dead? In an increasingly globalized world, nation-states are confronted with issues that require international cooperation, expert knowledge and flexibility to resolve. Rather than taking the lead, parliaments are increasingly settling for a managerial position. They are outsourcing their rulemaking powers (and other constitutional responsibilities) rather than exercising them themselves.
Traditionally, rulemaking powers have been conferred to the executive. More recently, independent agencies, hybrid or private actors are receiving rulemaking powers from both the legislature and the executive via various techniques. Whereas the legislature and executive are still controlled by voters via democratic elections, these 'non-politically accountable actors' are not, or to a lesser extent.
Which powers can be outsourced to such non-politically accountable actors and under which conditions? What mechanisms are in place to guarantee the quality of their rules? European constitutions remain mostly silent on these fundamental questions.
This research first uncovers the shared constitutional principles that determine the limits to outsource rulemaking powers. Second, the research argues that there should be minimal legal safeguards that rules, especially those made by non-politically accountable actors, must heed. The comparative, doctrinal study examines Belgium, France, Germany and the United Kingdom with a specific case study of the World Anti-Doping Agency.
Ultimately, the author draws three main insights and three main recommendations from the analysis. He introduces a new constitutionally relevant category of actors, proposes a constitutional provision and suggests a good practice to pair primary motives with their most suitable outsourcing technique.
Afdeling
Statuut & functies
Bijzonder academisch personeel
Bijzonder academisch personeel