Taalmaat is a buddy programme for students of the Preparatory One-year Programme: Dutch as a Foreign Language in an Academic Context. The Prep Year students are matched to Dutch-speaking students from Antwerp (the language buddies) to do all kinds of activities together. This gives Prep Year students a lot of opportunities to practise in informal contexts and with peers. The programme gives you a taste of student life and higher education in Flanders.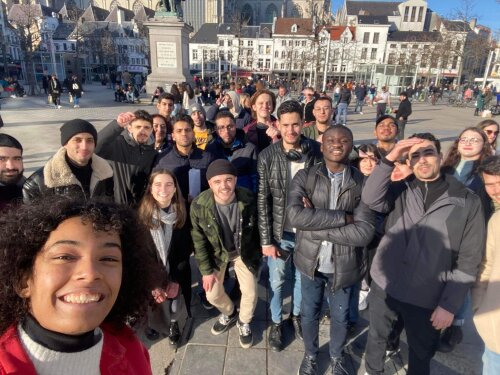 Who will be my language buddy?
The language buddies are Dutch-speaking students from UAntwerp, KdG and AP. They're from all study programmes and years of study and want to become language buddies out of selfless commitment. This improves their personal development skills in an intercultural and international group.
You'll first meet the language buddies at a fun speed dating event in November. After that, one of them will become your mentor and your point of contact. But you'll still see all language buddies at the weekly activities, which helps you build your own network in Antwerp.

What kind of activities are organised?
Weekly activities on and around campus: e.g. getting a coffee, a game night or a lecture.
Informal meetings with your mentor: at a student room, online or in the city.
Activities that familiarise you with the structure of higher education and give you a feel for Academic Dutch.
Activities to give you a taste of everyday life as a student in Flanders.
There is one rule for all activities: the working language is Dutch.
'The best activity was the waterbus tour to Kruibeke. First, we took the water bus. Then we walked together for 1.5 hours. We always talked in Dutch. The language buddies all think of us and they try to talk clearly, which is great!' - Testimony from a Prep Year student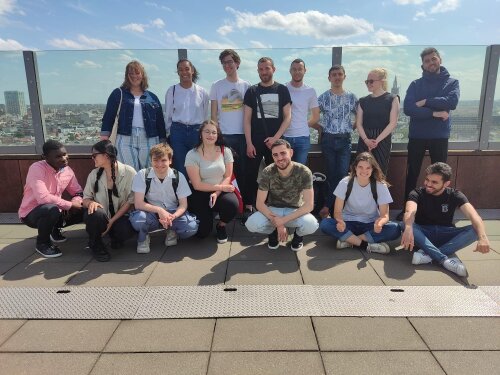 Why participate in Taalmaat?
The more you practise Dutch, the faster you'll learn the subtleties of Dutch. This will help you to do well on the final test, which gives you access to higher education. Moreover, the conversations with your language buddy often cover interesting topics such as culture, continuing your studies, current affairs and politics. And just think of the new friends you will make...