Going to bed later is fun, but missing friends is not
May 19th 2020
UAntwerp's Great Corona Study gave the floor to the children this week.
The 6–12 year olds indicated that they like to sleep longer and go to bed later, but they miss their friends more.
Tuesday saw the tenth wave of the Great Corona Study by the University of Antwerp. Scientists from the University of Antwerp work together with colleagues from UHasselt, KU Leuven and ULB. Some 71,500 Belgians took the time to answer the questions. For the first time, a separate children's questionnaire was also organised. Around 4,600 children between the ages of 6 and 12 completed the questionnaire fully or partially. Questions about the children were also asked in the 'normal' questionnaire. Together, this provides data for 13,078 children between the ages of 6 and 12.
'Children have been at the centre of reports on the corona crisis for several days now', Prof. Pierre Van Damme (UAntwerp) says. 'Children hope that the Security Council will strongly consider them in further adjustment of the measures. Now that the epidemic is under control and a number of relaxations have already been made, the call to pay more attention to young people is becoming louder and louder.'
The questionnaire provided interesting insights into how children experienced and still experience this strange period. There are some more interesting findings, but please take into account that children growing up in difficult circumstances were not or hardly reached by this questionnaire.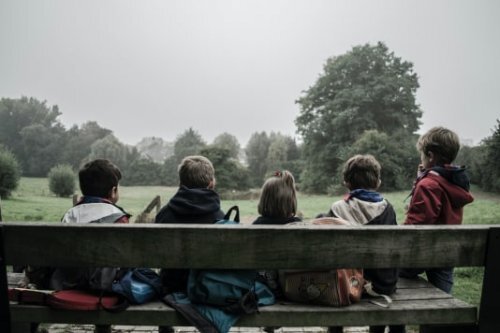 What do you like most about the lockdown?
Staying in bed longer (up to 40% of 12-year-olds) and being allowed to stay up later in the evening (up to 45% of 11-year-olds) are the most enjoyable aspects of the lockdown for many children. Across the age group, more than one in three also like the fact that they feel less rushed in the morning. The youngest children also like being able to spend more time with their parents (35% of 6-year-olds). Seven per cent say they don't like anything about this period.
What was for you the least fun part of the corona crisis?
One absolute standout: not being able to play with friends. This was a greater issue for children who have a garden (82%) or a patio (76%) than for those without a garden or patio (66%). Participants could also leave a message for a friend. 'I miss you a lot and I really want to give kisses and cuddles. And I want you to stay healthy', or something similar. About half also missed being able to pursue their hobbies. Boredom is mentioned by four in ten children, with no age distinction.
In general, the researchers find that children who live in smaller buildings, without a garden or patio, experience the lockdown more negatively. 'Data on children who do not have access to a patio or garden is limited. But we see that the "space" aspect has a clear effect', Prof. Thomas Neyens (UHasselt/KU Leuven) says. 'They are more likely to report feeling unhappy, more likely to report quarrelling and financial problems within the family, and so on. It is difficult to reach these children through their parents. We therefore call on schools to complete the questionnaire in the classroom.'
'I would fire Trump'
The children were also given the opportunity to leave a comment at the end of the questionnaire. Many of the participants made use of this. This resulted in some beautiful quotes, with or without spelling mistakes.
'Everyone to school in turns morning or afternoon or a few days a week otherwise we'll turn stupid.'

'Now we're children but later we will be the big people. And if we continue like this, we'll be stupid people.'
'I would fire the naughty boss Trump from America and give ice/cream in school for the hands that blister and turn red. I want to help everyone. And don't scare the animals. And make medications.'
On Tuesday 26 between 10 a.m. and 10 p.m., the eleventh wave of the Great Corona Study is scheduled to take place (available in four languages): www.corona-study.be.
Every working day a new result from the Great Corona study is highlighted at https://corona-studie.shinyapps.io/corona-studie/, a project by Jonas Crèvecoeur (KU Leuven).