And the winner of the quiz on day 1 was ....
Dennis Thomas, ESR B-Q MINDED at Jülich Forschungszentrum (Germany).
Congratulations to Dennis from the B-Q MINDED-team.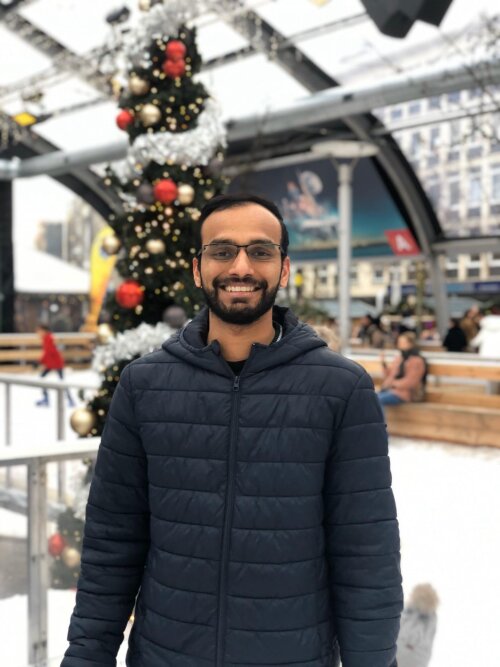 ​


Date
​26/01-27/01/2021
Venue
Online meeting
Program

Hereby you will find the program of the Winter School B-Q MINDED 2021.
Day 1 (26/01/2021) - Entrepreneurship workshop: ideation, USP, pitching, value capture.
9:30 -9:35

Intro workshop

Prof. Dr. Jan Sijbers,

UAntwerpen

9:35 -10:15


Intro entrepreneurship - case example icometrix

Wim Van Hecke,

CEO icometrix

10:15 -10:30


Short break




10:30 -12:00


Value Canvas Model

30 min introduction

45 min break-out sessions

15 min team presentations + closing

Dirk Smeets,

CTO, VP Clinical Applications icometrix

13:00 -14:30

Pitch presentations

30 min introduction

45 min break-out sessions


15 min team presentations + closing


Annemie Ribbens,

VP Clinical Trials & Research Collaboration

icometrix

14:30 -15:00


Quiz

Thibo Billiet,

Senior Researcher and Project Management

icometrix

15:00 -15:20


Closing



Day 2 (27/01/2021) - Workshop on dissemination
9:30 -9:35


Intro workshop

Prof. Dr. Jan Sijbers,

UAntwerpen

9:35 -10:05


Goals of the workshop

CO B-Q MINDED

10:05 -10:45


Online dissemination activities UA 2021

Els Grieten,

UAntwerpen

10:45 -10:55


Short break





10:55 -11:35


How to create your project podcast?

Lotte Spreeuwenberg

UAntwerpen

11:35 -12:00


Creation of the B-Q MINDED e-learning platform

CO B-Q MINDED


13:00 -14:45


Presentations

15 min introduction

90 min break-out sessions (5 teams of 3 ESRs)

ESRs + CO B-Q MINDED


14:45 -15:00


Short break




15:00 -15:50


Team presentations

ESRs + CO B-Q MINDED


15:50 -16:00


Closing remarks