Measuring air pollution with a pram !
How can citizens contribute to scientific research about air quality in cities? Easy, they just go for a walk with a pram! This is scope of CLAIRE, a project under the scientific supervision of Prof. Roeland Samson of the University of Antwerp. This citizenscience project aims to map the effect of slow roads on local air quality. This is done by walking around with a pram loaded with measuring equipment. For a lot of enthousiastic volunteers, caring fathers and mothers, grandmothers and grandfathers, temporarily take care of our Claire or Gilbair and go for a walk with her/him.

Interested to know more about our project? Read all about it below or contact us via claire@uantwerpen.be !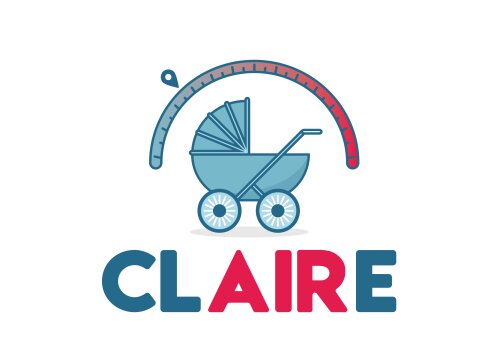 Who or what is CLAIRE?

CLAIRE stands for Clean AIR for Everyone. It is an initiative of the University of Antwerp, in collaboration with the Province of Antwerp and regional association De Zuidrand, within the framework of the European Interreg project Nature Smart Cities.


Flanders is characterised by urbanisation and high levels of traffic. Motorised traffic is an important cause of poor air quality, which can lead to health problems such as asthma and chronic cardiovascular disease. CLAIRE investigates the effect of slow roads on air quality. Slow roads are car-free and ideally have green infrastructure such as trees and plants. It has already been shown that trees and plants act as a filter that traps fine dust and thus improves air quality. Slow roads could therefore be a better alternative for roads with a lot of car traffic.
How does CLAIRE work?

CLAIRE is a citizen science project. To investigate the effect of slow roads on air quality, measurements are taken while walking with a pram along a fixed route in Mortsel. The pram serves on the one hand as a mobile measuring system that can carry the many measuring sensors, but on the other hand it also serves to estimate the exposure of young children to traffic-related pollution. This very vulnerable group - represented in this project by our cute toddler doll Claire - is often the closest to the source of pollution, namely the exhaust pipes of cars. Previous research has already shown that pollution at this height is greater than at the breathing height of an adult. With this project, we hope to concretely map the exposure of babies and toddlers to traffic-related pollution.


The fixed route includes a fast road, with high car traffic, and a slow road. An intermediate road is also included in the route where trees are present and traffic is limited. Along the entire route, a number of variables are measured every ten seconds. These variables, such as the amount of fine dust and soot, which are known for their great impact on health, give a good picture of the air quality. Weather conditions (e.g. wind speed) and the moment of the measurements (e.g. during peak hours) can cause large differences in the concentrations of fine dust and soot at the same location. It is therefore important to collect as much data as possible, at as many different times as possible, in order to obtain a good picture of the effect of slow roads. To be able to realise this, volunteers are needed. Interested parties can travel the route with the pram and thus contribute to the research. With all the data collected, it will then be investigated to what extent slow roads are characterised by better air quality, and whether travelling via slow roads can have a positive effect on health.
How can people volunteer?

For this campaign, we are looking for committed volunteers who want to actively participate in this project, and go on a walk with our Claire or Gilbair, and a pram full of measuring equipment. Claire's walks are planned in Mortsel, near the Vredebaan. A walk is about 7 km and takes approximately 1,5 hours. Gilbair's walks are planned in Wilrijk and take about 1 hour (5,5 km).


Citizens who are interested in actively participating in CLAIRE can fill in the subscription form (only in Dutch). After filling out the form, we will contact each volunteer to go over some more things, and answer any questions you might have. Based on this conversation, we can find out together if the volunteer wants to go on a walk with Claire or Gilbair. The selected candidates will also be informed in time about the necessary information, instructions etc. so that everyone is well prepared for the hike.

We also want to emphasise that everything will be corona-proof and fully in accordance with the current measures. The necessary protective, cleaning and disinfecting materials will be provided, unnecessary contact will be avoided and the planning of the walks will be sufficiently spread over time.
What about air quality?

Air quality is estimated by looking at the concentration of pollutants in the air. In this project, more specifically the concentration of fine dust and black carbon in the air is measured.


In Flanders, fine dust is mainly created by human activity, such as combustion of petrol and wood, or wear and tear of e.g. car tyres. However, natural processes, such as soil erosion by wind and forest fires, can also contribute to fine dust in the air. Fine dust, or Particulate Matter, is subdivided according to size (diameter of the particles) and is given the abbreviation PM. PM10 includes all particles in the air smaller than or equal to 10 µm (one µm or micrometre is one millionth of a metre or one thousandth of a millimetre), and PM2.5 all particles smaller than or equal to 2.5 µm. The same reasoning applies to PM1. The smaller the particles, the deeper they can be inhaled, and thus the more dangerous they can be. The ultrafine fraction can even be absorbed into our bloodstream. Studies show a link between the concentration of fine dust in the air and various health problems, such as asthma and chronic cardiovascular disease. In this way, poor air quality leads to premature death. The World Health Organisation (WHO) has therefore drawn up guidelines for concentrations of fine dust in the air.

CLAIRE also measures ultrafine dust or Ultrafine Particles. Ultrafine particles are abbreviated as UFP, and include all particles in the air smaller than 0.1 µm. UFP, like fine dust and soot, is released during combustion, such as from diesel or wood. Ultrafine particles are so small that when inhaled they can penetrate far into the lungs, and may even be absorbed into the bloodstream. In this way, ultrafine dust represent a significant health risk. However, no advisory values have yet been drawn up by the WHO.

Besides fine dust, black carbon or soot is an important indicator of air quality, because in addition to the size of the particulate matter, its composition is also important. Soot is mainly produced during the incomplete combustion of fossil fuels, and the concentration in the air is strongly determined by local sources. Vehicles are therefore a major source of pollution, but open fires and wood-burning stoves also contribute significantly to soot in the air. Soot is thus a possible component of fine dust, but in contrast to PM10 and PM2.5, WHO has no separate advisory values for soot. However, the WHO does attribute carcinogenic properties to soot.
More about Nature Smart Cities




CLAIRE is a project carried out within the framework of the Nature Smart Cities umbrella project.

Nature Smart Cities (NSC) is an international project that supports local policy makers in the construction and maintenance of green infrastructures by gathering the necessary knowledge through research. Green infrastructures, such as street trees and parks, are important for people, animals and the environment in several ways. For example, they contribute to the fight against climate change. This European project - which has partners in Belgium, France, the Netherlands and Great Britain - was made possible by funding from Interreg .

In the Nature Smart Cities project, CLAIRE looks in particular at slow roads, which are often part of green infrastructure. Slow roads are roads not intended for motorised traffic, and mainly used by pedestrians, cyclists or horse riders. In order to compare the air quality between slow roads and their alternatives ("fast roads", intended for motorised traffic), the University of Antwerp is organising a measurement campaign within the NSC project, under the name CLAIRE.