In 2023, the Jean-Pierre Blumberg Chair plans to organize a conference on "short-termism in continental European corporate governance", as well as a series of seminars on sustainable corporate governance. If you want to be informed about these activities, please register here for our newsletter.

Conference: Shareholder Activism in Belgium
Thursday 9 June 2022
The Federation of Enterprises in Belgium (FEB-VBO) and the Jean-Pierre Blumberg Chair at the University of Antwerp organize a one-day conference to explore the present and future of activism in Belgium. Old and new forms of activism will be presented and situated in their financial and legal context. More information can be found on this page.

Workshops on short-termism
March-May 2022
On Wednesdays between March 2 and May 18 from 6 p.m. until 8 p.m., Tom Vos will be teaching a series of (free) interactive workshops, in which students and practitioners can learn and debate about short-termism in the different elements of corporate governance. More information can be found on this page.

Opening lecture of the course on short-termism in corporate governance
Inauguration of the chair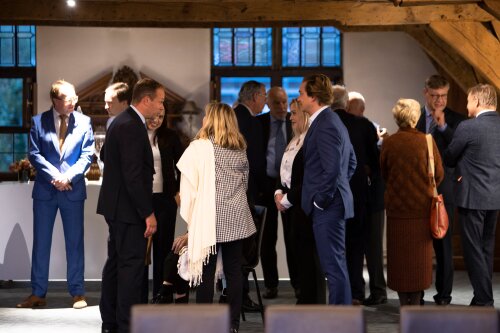 Monday 25 October 2021
On Monday 25 October 2021, the chair was officially inaugurated and the Liber Amicorum in honor of Jean-Pierre Blumberg was officially presented and given to the Blumberg family. The inauguration of the chair was also covered by De Tijd and Gazet van Antwerpen.