We are proud to announce the creation of the 'Jean-Pierre Blumberg' Chair at the University of Antwerp. Jean-Pierre, a great German scholar, lover of music and Belgian law practitioner, had a tireless curiosity about the law and about people; as Ludwig von Beethoven put it: "Fahre fort, übe nicht allein die Kunst, sondern dringe auch in ihr Inneres; sie verdient es".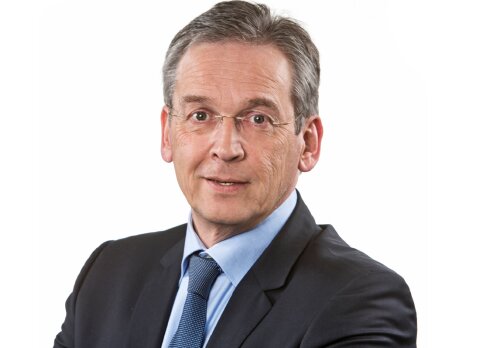 Jean-Pierre did not just practise law; he constantly sought to uncover its secrets. Equally, Jean-Pierre strove to learn what every person he met was passionate about – everyone had something to enrich his life.
Jean-Pierre contributed enormously to shaping the Belgian corporate landscape as it is today. The Chair that will bear his name is being established to preserve the legacy of Jean-Pierre asan icon of international corporate, M&A and capital markets law in his capacities of business lawyer, director and academic.
The Chair will reflect the vision of Jean-Pierre: based in Antwerp, it will look to his beloved Europe and beyond with the aim of garnering insights into the law, business, economics and corporate governance in order to provide research, education and services that will benefit the whole of society.

Chairholder: Robby Houben
Faculty: Law
Active: since 2021

Partners: The chair is funded by contributions from private partners, with the Blumberg family and Linklaters as founding partners, and with the warm support of Domo Chemicals, Delen Private Bank, Umicore, Intervest Offices & Warehouses, TINC, Dominique Moorkens, Vastned Retail Belgium, Lefebvre Sarrut Belgium, and numerous donations from individuals, including Paul Van Hooghten.
​Discover more about this chair.​

Support this chair

This chair is open to free donations. Here's how you can contribute.
Step 1 - Donation
There are two ways to donate:
By bank transfer to bank account number BE42 7310 4624 7854 in the name of 'Universiteit Antwerpen'. Be sure to mention 'fiscaal attest' (tax certificate) and your preferred destination, in this case: 'Jean-Pierre Blumberg Chair', in the communication field.
By online payment where you can indicate your preferred destination straight away.
Step 2 - Donation form
In order to allocate your donation correctly, we recommend you to also send us the donation form where you indicate your preference for the destination of the amount again.
Send the filled in form:
1. digitally: email it to universiteitsfonds@uantwerpen.be ( a scan or photo are sufficient)
OR
2. by post: Universiteitsfonds Antwerpen - Middelheimlaan 1 M.A.223 - 2020 Antwerpen