Leverage high-performance computing to drive innovation
We are in the middle of a digital revolution as we are more interconnected than ever before, the amount of data has exploded and there is an ongoing transition to industry 4.0.

This digital revolution goes hand-in-hand with the huge increase of computer power over the past decades which has demonstrated its value in all aspects of R&D.
Our largest and most powerful computers, so-called supercomputers, have become prime drivers of innovation. A recent study conducted by Hyperion Research Ltd shows that using supercomputers or high-performance computing (HPC) generates revenue, profit and cost-savings for R&D projects. It can improve design turnaround time for new products, reduce time-to-market and increase your overall competitiveness.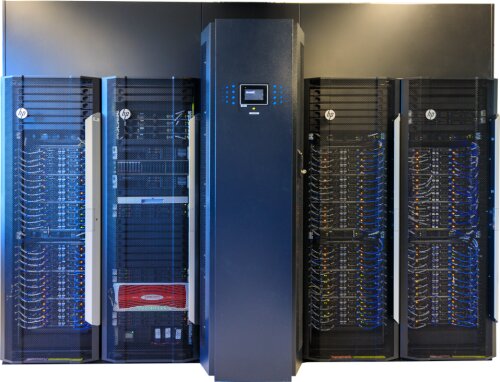 A wide range of industries benefit from supercomputing, to name a few: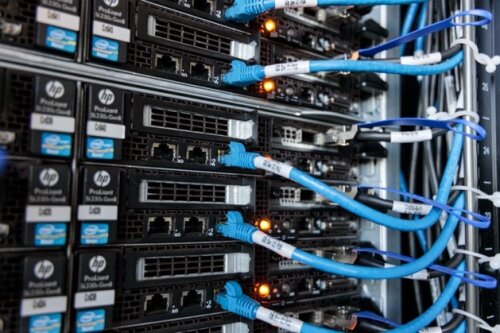 ​

Engineering

Material Science
Chemistry & Life Sciences
Logistics
Manufacturing
Renewable Energy
​



Supercomputing services at the University of Antwerp

Each partner of the Flemish Supercomputing Center houses a local team of specialists. The Antwerp team manages two powerful Tier-2 clusters that are also available for the private sector to explore, speed-up or scale-up computational applications.
Reach out to us for:
Consultancy

Figure out if and how supercomputing can help your business

Helping users understand thair applications and system behavior

Improving the performance, efficiency and scalability of key codes, in particular, code optimisation for efficient and scalable high-performance computing

Training

Frequent training events are open to all potential customers or even tailored on request:

Introduction to supercomputing

Introduction to Linux

Code performance improvements

Many other trainings are organized by the VSC and its national and European partners
Computing Power

Start with a free trial before buying computing time at internationally competitive rates, including a dedicated helpdesk and step by step guidance.

Research partnership
We facilitate industrial academic research collaborations and joint research projects and can help you find suitable top-level research partners for your business.
Part of a large team

The Flemish supercomputing center VSC was founded in 2007 by the Flemish government. It is a partnership between all Flemish university associations and managed by the FWO. It provides supercomputing services to academic as well as industrial researchers. The VSC offers access to a competitive infrastructure and extensive assistance to do high performance computing (HPC). Our dedicated staff includes system administrators, technical support as well as scientific user support consultants, and is at your service!
The VSC is an active partner of the European supercomputing ecosystem. We participate in PRACE, and EuroHPC projects: EuroCC and LUMI. These world-class projects push the boundaries of HPC and offer exciting possibilities for companies.

Contact
Join companies such as 3E, Bekaert, Diabatix, IMDC, Van Havermaet, VIPUN and many others today and leverage the power of supercomputing and expertise of the VSC.