Scientists and illusionists organise an event together during Lichtfestival Gent
"Light festivals have existed for centuries, spreading scientific knowledge."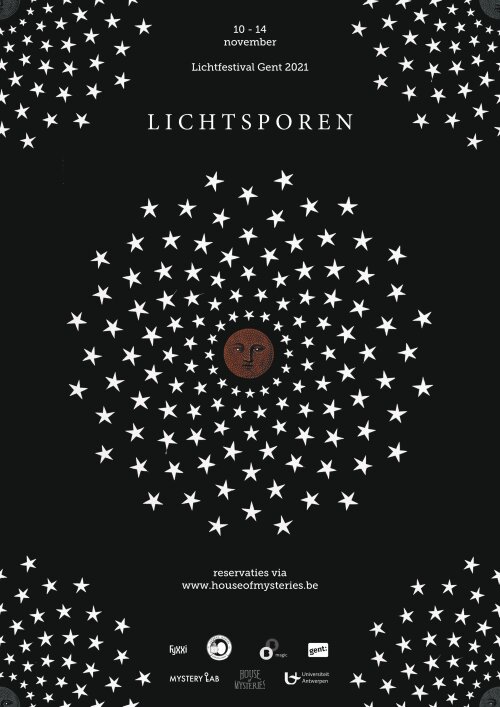 Location: House of Mysteries, Jan Botermanstraat 2, 9000 Ghent
Date: 10 - 14 November (during Lichtfestival Gent)

Time: Wed - Sat: 19h - 23h15
Sun: 18h - 23h15

Practical: Time slots can be reserved each half hour from 19h - 22h (Wed - Sat) and from 18h - 22h (Sun) on www.houseofmysteries.be. Tickets are € 6.
In the past, the interaction between scientists and illusionists was a given. At the Ghent light festival, we will let history repeat itself: illusionists and scientists are working together again! For five days, B-magic and Mystery Lab will bring 'Lichtsporen' (Traces of Light) to the House of Mysteries. Get carried away on a 60-minute interactive exhibition with live performance and optical illusions. Walk past artworks, installations, performances and optical illusions from the past and present and discover the poetry of magic and technology of light.

Educational toys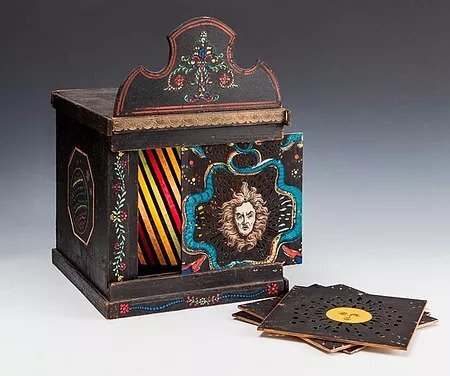 During the nineteenth century, fireworks and light shows were no longer the privilege of wealthy people with large castle gardens. Numerous toy boxes appeared on the market that could be used to create colourful fireworks and moving images in the drawing room by means of optical illusions that were also extremely instructive.

Image: 'Feux Pyriques' toy box, ca. 1830 (Collection Bollaert)
From science to spectacle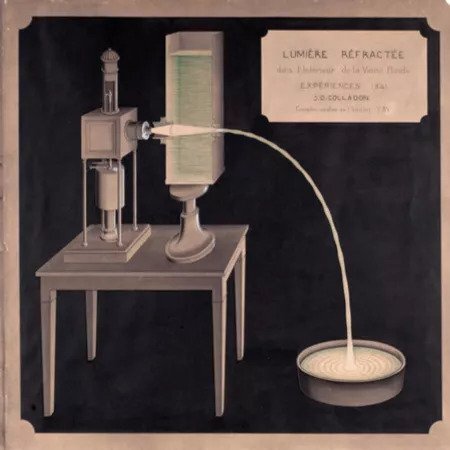 From the late 18th century onward, scientists used optical instruments to dissect and demonstrate the properties of natural elements such as light and water. Some demonstrations were so spectacular, however, that they soon found their way onto popular stages. The demonstration showing the refraction of light in water is a good example. This principle formed the basis of grandiose light fountains at nineteenth-century world fairs. This is still a popular attraction in various amusement parks today.

Image: Print showing a scientific light fountain, ca. 1880 (Patrice Guérin Collection)
​Tangible light projections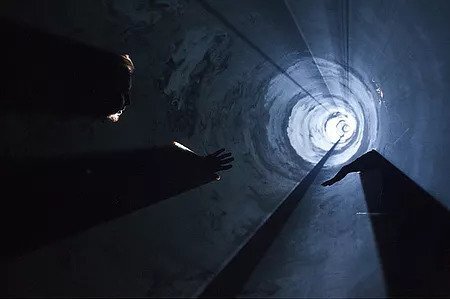 Line Describing a Cone is a milestone in the expanded cinema of the early 1970s. By removing the projection screen and reducing the projection content to a slowly sketching line, Antony McCall drastically changes our notion of cinema.
Through the presence of smoke in the room, the light projection creates a three-dimensional form that becomes almost tangible. You are no longer a passive observer in the dark, but are literally in the focus of the screening as you cross the room. In this performative installation, a minimal cinematographic setup generates an endless number of possibilities of forms, shapes and constellations.
Image: Line describing a cone, Anthony McCall, 1973
Tesla's laboratory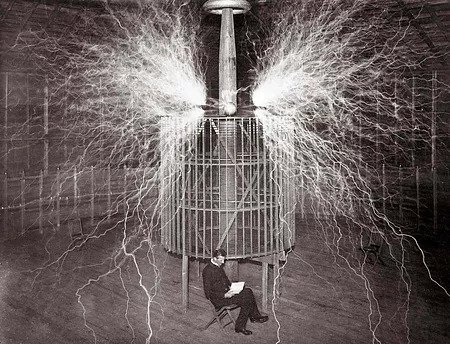 In 1902, Nikola Tesla patented the device for transmitting electricity wirelessly to the end user. With this device, he was confident of delivering his most important invention for future generations. His journey of discovery led to the invention of the famous Tesla coil and his lesser-known spirit radio, a device with which he was convinced he could make contact with the Beyond: "My first observations positively terrified me, as there was present in them something mysterious, not to say supernatural, and I was alone in my laboratory at night."
Follow in the footsteps of Nikola Tesla in the attic of House of Mysteries for some unearthly light experiments, presented by Nikolaas Martens.
Image: Nikola Tesla demonstrates his 'Magnifying Transmitter' in his Colorado Springs laboratory.