Exploring the role of audio and visual technologies in the history of education
BENGOO & B-magic online conference
DATE: 22 April 13h30-17h30
23 April 10h-17h

VENUE: Online
Free entrance - Register by sending an email to sarah.vanruyskensvelde@kuleuven.be before 19 April. All registrants will learn more about how to access the Sound & Vision online conference platform by 20 April.

You can consult and download the final programme below.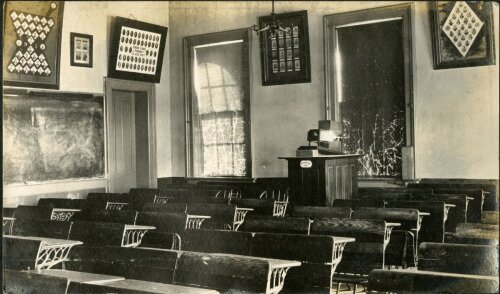 During this conference, scholars from various theoretical backgrounds will address how the study of audio, visual and audiovisual media use in the classroom and the discourses surrounding them can contribute to our understanding of the history of education. They will present papers on a wide range of issues that offer insight into the introduction of these new technologies into the school, the construction of the multimodal classroom and the debates surrounding these media technologies. Moreover, by taking into account the entire network of pedagogues and reform-driven policymakers, media marketers and producers, school boards and teachers, the press, educational ideas and day-to-day classroom realities, the conference aims to shed light on the entangled nature of educational reform through the implementation of new media technology and on the power relations and ideologies at play.

Programme Thursday 22 April

13:30-13:55 Welcome and Participants meet & greet





14:00-15:00 Panel 1: Educational Technology as Object

- DIY versus DITMAR 1006: The institutional politics, national economics and media ecology of classroom projectors made in 1950s Austria (Joachim Schätz, Vienna)

- The water flea – a microcinematographic iconic object entering the national and transnational classroom (Katrin Pilz, Vienna/Brussels)




15:10-16:10 Panel 2: International Perspectives on Actors and Networks in the Production and Distribution of School Films

- Advancing Educational Policy, Practice and Technology. The Bureau of Mass Communications of the New York State Education Department, 1970-1980 (Jeffrey Reznick, US National Library of Medicine of the National Institutes of Health)

- Teachers' organization for classroom films in Switzerland around 1930 (Audrey Hostettler, University of Lausanne)




16:20-17:30 Keynote Katie Day Good (Miami University) "'Sight-seeing in school': How A-V technologies brought the world into 20th century U.S. classrooms."

Programme Friday 23 April

10:00-11:00 Panel 3: The Visual in Education. Film in School, and School as Film?

- Visual Education. The Magazine of the National Committee for Audio Visual Aids in Education (Catherine Burke, University of Cambridge)

- Journal of a school-maker (Nancy Vansieleghem & Mattijs Driesen, LUCA School of Arts, Brussels)




11:10-12:10 Panel 4: Educational Technologies in the Communist Space

- Meeting New Technologies: The Beginnings of the Digital Era in the Soviet Latvian Classroom (1960-1991) (Katrīna Elizabete Purina-Biezā en Iveta Kestere, University of Latvia)

- Strategies of illustrating public readings for common people in late imperial Russia (Yana Agafonova, Higher School of Economics, St. Petersburg)




Lunch break




13:15-14:15 Panel 5: Travelling by Light? Lantern Slide Projection and the Construction of the Self and the Other

- Projecting the future of education: world exhibitions and educational projection technology in Belgium, 1890-1940 (Nelleke Teughels, KU Leuven)

- Teaching by means of light. The introduction and use of the optical lantern in Belgian schools, 1880-1940 (Wouter Egelmeers, KU Leuven)

​


14:25-15:25 Panel 6: Educational Technology and Peace Education: International Perspectives

- "The Cinema as an Instrument of Future World Peace". Transnational Organisations and their Pursuit to implement Educational Films as a Means of Peace Education in the Interwar Period. (Anne Bruch, Alcide De Gasperi Research Centre & Georg Eckert Institute for International Textbook Research)

- UNESCO at the intersection of Education and Communication (Karin Priem, University of Luxembourg)




Virtual coffee break


​


15:45-16:45 Panel 7: Broadcasting in School. Perspectives on School television from England and the United States

- 'Believe it or not': religious education on television in England in the 1970s. (Stephen Parker, University of Worcester)

- The Revolution will not be Televised: Instructional Television as an Instrument of Educational Reform in US Schools, 1955-1968. (Victoria E.M. Cain, Northeastern University)




16:45-17:00 Wrap up and thanks