Improved RSV vaccines based on glycan modification of the viral fusion protein
To improve current RSV vaccines, the Laboratory of Microbiology, Parasitology and Hygiene (LMPH) at the university of Antwerp, has set up a strategy by using glycan modifications of the RSV F protein to augment the capacity of the RSV F protein to induce neutralizing antibodies. This approach will be applicable in different types of vaccines, such as DNA vaccines, vector-based vaccines and live-attenuated vaccines.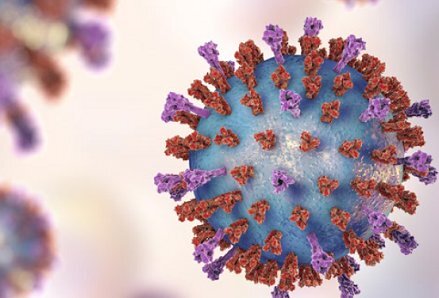 State of the art
The respiratory syncytial virus, causing acute lower respiratory tract infections (ALRI) in infants, is still a leading cause of paediatric hospitalizations and severe respiratory disease in the elderly. The disease burden in children younger than 5 years is estimated at 33.8 million episodes of ALRI annually with 10 % requiring hospitalization. In developing countries, RSV is each year responsible for 53.000 to 199.000 deaths and thereby a major cause of death during infancy. Intensive RSV vaccine research is ongoing with the highly conserved RSV fusion protein as the predominant vaccine antigen of interest for DNA-based and proteinbased vaccination. However, so far no vaccine that is able to prevent RSV-associated disease is commercially available as yet. Most of the vaccines in development are either in preclinical stage or early clinical development. Despite major efforts, optimal immunogenicity, among others, remains an important struggle in the quest of an effective vaccine.
Technology
N-glycosylation is a post-translational modification with an important role in the immunogenicity of viral proteins by the determination and maintenance of their antigenic conformation.The RSV fusion protein possesses five conserved N-glycosylation sites. We observed that removal of specific N-glycosylation sites from the RSV F protein allowed induction of higher levels of RSV-neutralizing antibodies upon immunization, as observed after DNA immunization of mice using wild type RSV F as a control. Additionally, mice immunized with DNA encoding for specific glycomutants were virologically better protectedagainst challenge compared to immunization with wild type RSV F DNA. Further research is ongoing.
About the researchers
he Laboratory of Microbiology, Parasitology and Hygiene (LMPH) has an extended panel of in vitro and in vivo laboratory models, including an RSV model with novel primary low-passage RSV isolates. The available facilities include a fully equipped microbiology and a molecular biology lab, and facilities for antimicrobial screening assays. Fluorescent microscopes with image analysis and a flow cytometer areavailable. In vivo studies are performed in an animal facility equipped with specialized temperature control and isoflurane anesthesia systems. Via an ongoing collaboration with the Antwerp University Hospital (Prof. S. Verhulst), we have access to patient samples and primary RSV isolates.
More information:

University of Antwerp
Valorisation Office
Middelheimlaan 1
2020 Antwerpen
Phone: +32 3 265 30 25