A mucin mRNA isoform-based biomarker approach to advance precision medicine in diseases characterized by mucosal barrier dysfunction
The University of Antwerp has developed a technology for use in diagnosis, monitoring and/or treatment of inflammatory bowel diseases, gastric and colorectal cancer and respiratory tract infections such as COVID-19.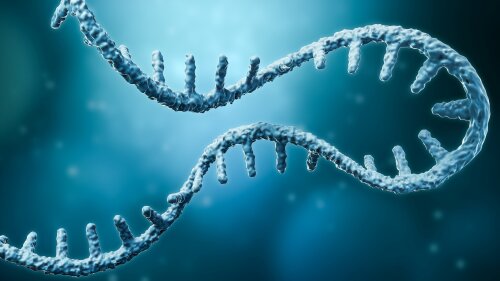 Situation before
Mucus is a slimy hydrogel that lines our intestines, stomach, lungs, eyes and urogenital tract. Abnormal mucin expression translates into mucosal barrier dysfunction, a major hallmark in the pathophysiology of many diseases such as inflammatory bowel diseases (IBD), gastrointestinal cancers and the recent COVID-19 pandemic. Giving the impact and complexity of these diseases, novel and effective treatments are urgently needed. By associating a pathology with a specific mucin signature, disease outcomes can be measured and thus more effective, personalised therapeutic strategies can be developed.
Technology
Mucins are highly polymorphic and gene polymorphisms affecting mucin expression influence the susceptibility towards diseases. The presence of genetic differences in mucin genes result in different mRNA isoforms. While most isoforms encode similar biological functions, others have the potential to alter the protein function resulting in progression towards disease. The University of Antwerp developed a novel biomarker strategy, based on a targeted mucin mRNA isoform sequencing approach, useful for diagnosis and to predict outcome and therapy response in IBD, gastric cancer, colorectal cancer and COVID-19. Besides tissue specimens, this approach can also be applied on blood and stool samples to evaluate the efficacy of mucin mRNA isoform expression as non-invasive biomarkers for disease management.
Partners we search for
We are looking for partners or licensees to further optimize and commercialize this newly designed technology. The University of Antwerp (UAntwerp) recently published a patent (WO/2021/013479) regarding mucins and isoforms thereof in diseases characterized by barrier dysfunction. The available expertise at the University of Antwerp can be used for further clinical validation.
About the researchers/research group
The Laboratory of Experimental Medicine and Pediatrics (LEMP) is a multidisciplinary team that incorporates fundamental and (pre)clinical research . It encompasses 7 divisions united around the topic of inflammation and is part of the Center of Excellence Infla-Med. Prof. Benedicte De Winter is the director of LEMP and a well-established researcher in the field of gastroenterology, more specifically in gastrointestinal barrier dysfunction, motility, visceral pain, inflammation and immune responses in IBD, irritable bowel syndrome (IBS) and sepsis. Prof A. Smet has expertise in molecular (micro)biology, cell signaling and omics. Her research focusses on the role of microbiome-host mucin signalling in inflammation-induced mucosal barrier dysfunction in IBD, gastric and colorectal cancers and respiratory tract infections (i.e. respiratory syncytial virus (RSV) and COVID-19). The available facilities at LEMP include molecular biology and cell culture labs. Next-generation sequencing platforms are available on site and via ongoing collaborations with the Antwerp University Hospital (UZA), we have access to patient samples.
More information
University of Antwerp
Valorisation Office
Middelheimlaan 1
2020 Antwerpen
Phone: +32 3 265 30 25