Smart lab monitoring, powered by artificial intelligence
The University of Antwerp has developed advanced artificial intelligence and machine learningtechniques to automatically measure and analyze laboratory performance metrics. This technology enables systematic, unsupervised quality control in biomedical laboratories. More generally it allows the integration of complex process data from a wide variety ofconnected input sources.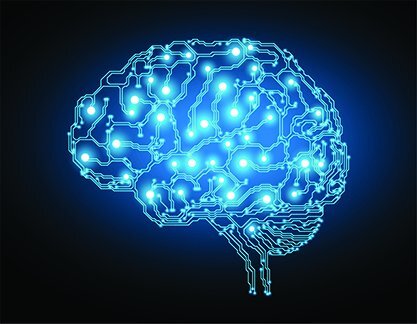 Situation before

As biomedical laboratories often make use of complex, highly sensitive instruments even the smallest aberration in their performance can have a significant impact on the generated experimental results. Therefore, systematic quality control is of the utmost importance to inspire confidence in the experimental results. Typically only a few selected performance metrics are separately monitored. This yields only have a limited view on all the factors that can influence an experiment. To enable better laboratory monitoring, a systematic and comprehensive monitoring of all systemparameters is required.

Technology

Data mining researchers from the University of Antwerp have developed artificial intelligence techniques to integrate complex performance metrics from a wide range of data sources. Advanced machine learning techniques are used to automatically analyze these performance metrics to compute easily interpretable quality scores and provide actionable insights.
Our system combines complex streaming data from various sources, including performance metrics characterizing the laboratory processes, which are derived from the raw experimental data based on expert knowledge, and metadata such as analytical instrument settings andparameters. Furthermore, driven by theemergence of connected "internet-of-things"devices various related data, such laboratory environment variables can be integrated.

Advanced techniques are required to analyze this complex and high-dimensional data. Our "smart lab" system uses powerful machine learning models to uncover the effect of each individual performance metric on the quality of the data to detect emerging issues before they can have a detrimental effect on the data that is being generated, and to provide actionable insights on how to optimize the experimental set-up.

About the researchers - research group

The ADReM data lab is part of the dept. of Mathematics and Computer Science at UAntwerp. It is an internationally recognised laboratory hosting over 20 researchers active in the development and study of advanced data handling and data mining methodologies. The focus of the lab is both the theoretical foundations of big data challenges as well as their applications in a variety of industrial and public sectors. A substantial fraction of the group is now working on biomedical data problems, under guidance of prof. Kris Laukens, with strong research lines on biomolecular data mining, personalized medicine and smart laboratory monitoring.

More information
University of Antwerp
Valoirsation Office
Middelheimlaan 1
2020 Antwerpen
Phone: +32 3 265 88 69