Faculty of Social Sciences - Honours Programme
Welcome to the FSS Honours Programme!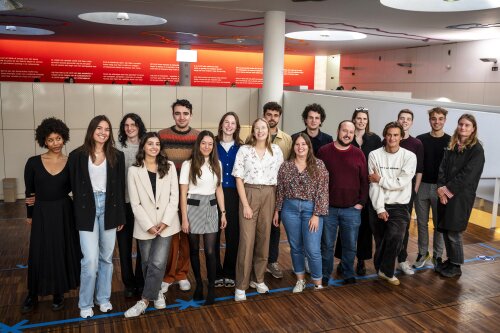 Are you registered as a Bachelor or Master student in the social sciences and are you looking for an additional challenge that allows you to excel? Do you want more than what your regular programme offers? Than the Faculty of Social Sciences Honours Programme may just be the thing for you!

In this programme you are offered the opportunity to broaden your scope, to deepen your knowledge and to build up practical experience, an extra asset when entering the labour market, in the academic world or elsewhere. For potential employers a successful participation in an honours programme is an indicator of diligence, persistence and deep interest for the issues you focused on.
The FSS Honours Programme offers a wide range of opportunities for additional learning and experience that offer you, as a motivated (bachelor) student, the chance to develop your talents in a focused way, to sharpen your academic skills and to further develop your social engagement as a budding social scientist. You chose the trajectory that fits best your profile.
Your self-composed programme comprises a minimum of 12 and maximum of 18 credits (in principle during your 2nd and 3rd bachelor year, or during your 3rd bachelor and master year). A minimum of 3 credits must be achieved within each of four different components (or modules).
Please note: The FSS Honours Programme is offered first and foremost in Dutch. So options in English may be limited. It is best to contact the coordinators to discuss the options.
At the start of your honours programme you compose your own pathway in consultation with the coordinators, making sure it fits with your regular programme. At the end of your route, you will acquire a certificate, attached to your diploma. This certificate states each part taken up in the FSS honours programme, including a concrete reference to the courses/lectures/summer school/internship ... taken, the number of credits taken up and how these were obtained.

ADVANCED LEARNING (3 to 6 ECTS)

In this module, you deepen your knowledge by taking up extra credits within your own study programme. You can dive into a particular subject or advance your methodological knowledge or skills. Several professors offer an advanced course expending on existing (compulsory) classes, but you can also make a proposal to a lecturer whose subject you are passionate about and thus map out an individually guided route. Taking an extra elective from the FSW offer is also one of the possibilities.
BROADENING YOUR KNOWLEDGE BASE (3 to 6 ECTS)

This component forces you to look beyond your own academic discipline. For example, you can chose to follow a course from another faculty. You can also chose to follow a Massive Open Online Course (MOOC) on a topic beyond your discipline, under the supervision and guidance of a professor or assistant.
PRACTICAL EXPERIENCE (3 to 6 ECTS)

Practical experience can be obtained in various ways within the FSS honours programme. For example, through a research internship within a research group at the Faculty of Social Sciences, a professional internship at a company, government institution, civil society organisation or at the university, or by working as a student assistant to one of your lecturers.
INNOVATION AND ORGANISATION (3 to 6 ECTS)

Finally, the participants to the FSS honours programme are not only expected to show and develop their individual creativity and organization skills, but also to collaborate with others. More specifically in this module you will be responsible, to organise together with your fellow-students an annual Honours Event. The topic and content of this Honours Event is decided year after year, in consultation with participating students.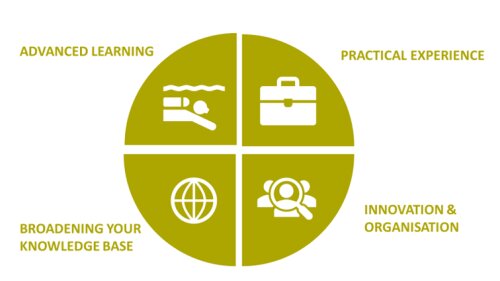 Who do we welcome in the FSS honours programme?
We welcome motivated students with the time and desire to get more out of their studies and themselves. You do not necessarily have to have proven 'excellence' across the board during your study programme so far. What we expect above all is that you show a specific interest and an urge for more. Good grades, particularly in the domain for your advanced learning, are an asset, but not an absolute requirement. The selection is primarily based on interest and motivation.
By admitting you to the FSW honours programme, we want to offer you the chance to excel, by letting you work on themes that really interest you and in which you want to improve yourself. During your honours trajectory it is important to prove yourself. For a module within the FSW honours program you only pass with a score of 12/20 or more. Is your score below 12/20, than your individual honours programme ends there.
In addition to interest and motivation, we do have one important requirement. To be admitted to the FSW honours programme you have to be enrolled in one of the Bachelor's programmes of the Faculty of Social Sciences of the University of Antwerp and have successfully completed the first Bachelor's year.
Applications for the FSW honours programme are ideally received in the course of May if you want to start the programme at the beginning of the first semester, and in December if you want to start in the second semester, but are actually welcome at any time during the academic year. Together, we will then consider when you can best start the programme.
You apply by sending a short introductory e-mail to the coordinators: Anne Bergmans and Ann Crabbé. Apart from your motivations, please mention your study situation: in which year are you, how do you see the timing of taking up the components of the FSW honours programme? Do you already have concrete ideas about what your programme should look like? Do you still have many questions? Fine, then we will get to work on them.
After an exploratory interview with the coordinators you will be invited to sum up everything in a motivation letter. In that letter you explain once again why you want to start the FSW honours programme, what your main theme (the connecting thread through your programme) will be and how you aim to realise this. After approval by the coordinators, you can start your FSW honours programme!
If needed, we can mediate between you and the professor(s) with whom you would like to work together. Feel free to let us know where you could use some help!