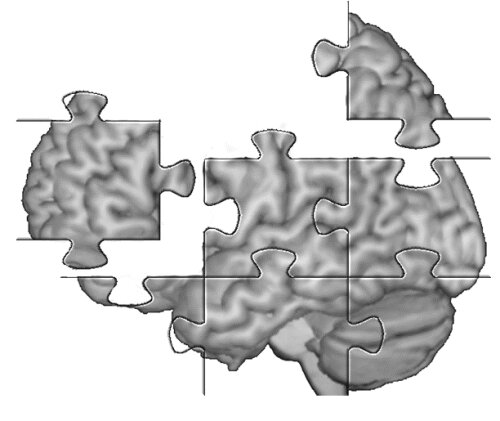 Dementia has an enormous impact on our aging society. Estimates say that 50 million people suffer from dementia and that, in the next decade, this number will only increase. Alzheimer's disease is the most common cause of dementia and is affecting an increasing number of people.
The Computational Neurology research group of the University of Antwerp conducts research into the development of dementia. This research group works closely with the UZA (Antwerp University Hospital) and VIB (Flemish Institute for Biotechnology) and is headed by Prof. Dr. Rose Bruffaerts.
The differences in dementia
There is currently no cure for Alzheimer's, but we are testing new drugs to stop this disease. Finding the cause is as important as curing it, since aging does not equate to forgetfulness or loss of mental capacities. Therefore, this project investigates which differences cause some people to stay fit in old age while others are affected by dementia.
The development of dementia
The Computational Neurology research group (which is part of the experimental Neurobiology Unit) is developing new markers that allow non-invasive testing for signs of abnormal brain aging. More specifically, they map brain function using brain scans (MRI) and measuring electrical activity (EEG) in the brain.
This approach makes it possible to reveal everyone's brain 'fingerprint'. Next, the researchers can study these differences in brain function and determine which ones can cause the risk of dementia. This will allow them to predict who will be at higher risk of developing dementia in the future and who should therefore preferably undergo an invasive test or who can be reassured.
Do you want to know more about this project? Contact prof. dr. Rose Bruffaerts: rose.bruffaerts@uantwerpen.be or 03/265.36.20.
Would you like to support our project? Here's how you can contribute:
Tax relief
Did you know that donations of 40 euros or more are 45 % tax deductible? We will provide you with a tax certificate. This is an extra incentive to provide maximum support to our Alzheimer's research.
Step 1 - Donation
There are two ways to donate:
By wire transfer into bank account number BE42 7310 4624 7854 in the name of 'Universiteit Antwerpen'. Be sure to mention 'fiscaal attest' (tax certificate) and your preferred destination as a reference, in this case: 'Alzheimer's research'.
By online payment, where you can indicate your preferred destination straight away.
Step 2 – Donation form
In order to allocate your donation correctly, we advise you to also send us the donation form where you can indicate your destination preference again, in this case: 'Alzheimer's research'.
Send the completed form:
electronically to universiteitsfonds@uantwerpen.be (a scan or picture are sufficient)
OR
by mail: Universiteitsfonds Antwerpen - Middelheimlaan 1 - 2020 Antwerpen