Get to know more about the rusting cancer research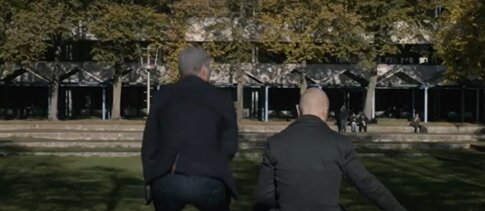 How does 'rusting away' cancer work?
Brothers Wim and Tom Vanden Berghe discovered an important new evolution in the field of cancer research: 'rusting away' therapy-resistant cancers.
Our body is full of iron, and our cells are the building blocks. Cells can die if the iron they contain is not properly protected. This biological rusting process can also be used to eat away at cancer cells.
Previous research has already focused on the effect of Withaferin A on chemotherapy-resistant cancer cells. An anti-inflammatory component found in the Indian winter cherry plant, it has the unique ability to attack cancer cells' built-in rust protection processes.
With the help of nanotechnology
Side effects are bypassed using nanotechnology, involving particles smaller than 100 nanometres. Just to put things in perspective: one nanometre is one millionth of a millimetre.
The two brothers managed to envelop the plant-based component in a very tiny ball. When these minuscule 'rust bombs' are introduced into the bloodstream, they get lodged in tumours, because tumour blood vessels are often damaged and leak into the tumour tissue. This allows the rust process to start specifically inside tumours.
From discovery to drug
Wim Vanden Berghe, professor of epigenetics in the PPES research group at UAntwerp: "The discovery of Withaferin A in Indian winter cherry as a potential cure for resistant types of childhood cancer is incredibly important. The first results are promising, but there is still a long way to go before we can really start using this as a treatment. It requires additional research, and therefore additional resources."
Support this project
Tax relief
Did you know that every donation of 40 euros or more is 45% tax deductible? This is an extra incentive to provide maximum support to our Indian Winter Cherry research.
Here's how you can contribute.
Step 1 - Donation
There are two ways to donate:
By bank transfer to bank account number BE42 7310 4624 7854 in the name of 'Universiteit Antwerpen'. Be sure to mention 'fiscaal attest' (tax certificate) and your preferred destination, in this case: 'Winter Cherry', in the communication field.
By online payment, where you can indicate your preferred destination straight away.
Step 2 - Donation form
In order to allocate your donation correctly, we recommend you to also send us the donation form where you indicate your preference for the destination of the amount again.
Send the filled in form:
- digitally: email it to universiteitsfonds@uantwerpen.be ( a scan or photo are sufficient)
OR
- by post: Universiteitsfonds Antwerpen - Middelheimlaan 1 M.A.223 - 2020 Antwerpen