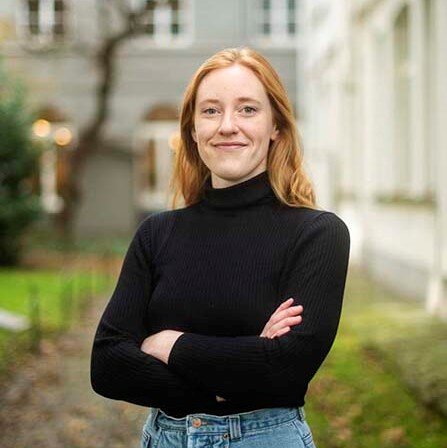 Axelle holds a master's degree in Urban Planning (2019) from KU Leuven and a master's degree in Environmental Science (2020) from the University of Antwerp. She has experience as a researcher in both KU Leuven and University of Antwerp and worked as environmental consultant for both private companies and public institutions. Axelle started her PhD at the University of Antwerp in April 2022. During her PhD, she works on alternative financing for the "closing" of the ring road of Antwerp which is a major infrastructural, complex and multi-actor project in Flanders that tries to tackle transportation, greening and urban renewal challenges.
In addition, Axelle works on TransformAr, a EU-funded program which aims to develop products and services to introduce large-scale and disruptive adaptive processes in vulnerable regions and communities across Europe. This project focuses on water-related risks and tries to achieve rapid and far-reaching climate adaptation.
Both of these projects will generate knowledge and insight in governance and financial structures which are needed to accelerate the implementation of interdisciplinary climate adaptation projects.

​Visit the personal page of Axelle Vincent​
Favorite (place in the) city
Studying at the Tekniska högskolan (KTH) in Stockholm, I fell in love with the closeness that can exist between cities and nature. Travelling by boat from one island to the other with a view on the old city's skyline is a magical experience that never gets old.